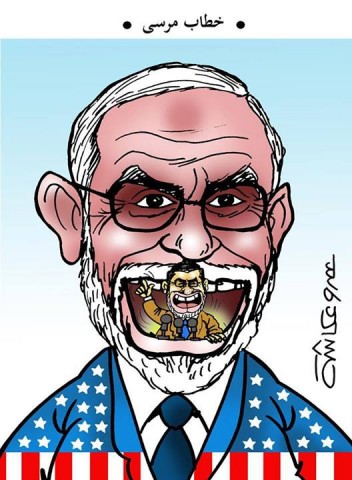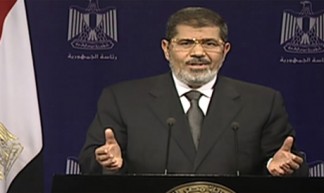 In a televised address on Tuesday, Egyptian President Mohamed Morsi called for dialogue, saying he was engaged with members of the opposition – without mentioning which groups – for an initiative aimed at resolving the current political crisis.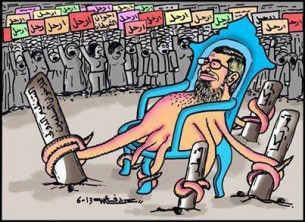 He said the initiative included forming a new government, hastening the passage of parliamentary elections laws so as to hold elections within six months, forming a committee to review proposed constitutional amendments, resolving disagreements over Egypt's prosecutor-general, and promoting the inclusion of youth in government.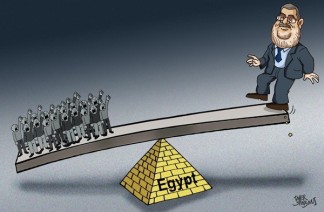 After blaming the ousted Mubarak regime for most of Egypt's ills, which he said had led to a degree of anger among the opposition, Morsi repeatedly stated that he would safeguard the "legitimacy" of the democratic process that brought him to office one year ago.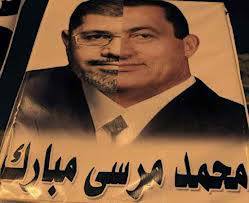 "I will protect [democratic] legitimacy with my life," the president asserted firmly.
"We have to prove to the world that we are capable of democracy…peacefully, we protect [democratic] legitimacy…legitimacy is our only safeguard from future faults….I do not accept anyone saying anything or taking any steps against legitimacy; this is completely out of the question," Morsi said.
Morsi also mentioned that upcoming parliamentary elections would usher in a new government that would yield greater authority than that of the president. He also said he was willing to "turn a new page" with the media, which he had previously accused of bias.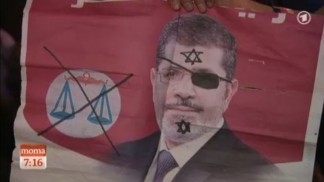 Earlier, Morsi insisted via Twitter that he would "hold on to constitutional legitimacy," stressing his rejection of any attempt to abort it.
More importantly, he called on the army to withdraw its "warning," in reference to a bombshell statement by Egypt's armed forces on Monday that gave political forces 48 hours to resolve the deadlock or face an army-imposed "roadmap" for Egypt's political future.
The president also stressed his rejection of any internal or external "directives."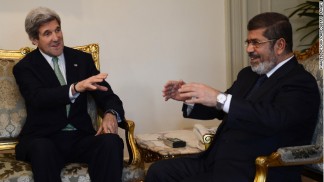 In his Tuesday night speech, Morsi hailed Egypt's "powerful" armed forces, warning against any attacks against it, whether verbal or physical. He also rejected domestic calls for "jihad," saying that holy war should be reserved for fighting foreign enemies, not fellow Egyptians.
"Violence and bloodshed are a trap; if we fall into it, it will be the end of us all," he said.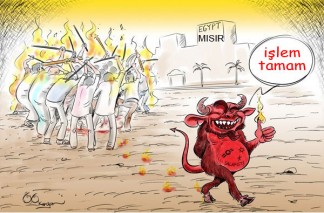 Political tensions have soared in Egypt since millions of opposition protesters flocked to squares across Egypt on Sunday to call for snap presidential polls.
The presidency responded to the army's Monday statement by issuing its own late Monday night, in which he said that the army statement might "confuse" Egypt's fraught political scene. He went on to note that the army had not consulted the president before issuing the statement.
The military's announcement brought a celebratory air to the anti-Morsi protests that had gathered for the second day in a row on Monday. Meanwhile, hundreds of thousands of the president's supporters gathered for a counter-demonstration northeast of Cairo.
The US State Department, meanwhile, denied reports at a Tuesday press conference that it had urged Morsi to call for early presidential elections. However, it stressed that Morsi should listen to the demands of his people, saying that democracy did not only revolve around elections.
Statements and denials between Egypt's presidency and army were exchanged over the past two days, highlighting the standoff between both institutions.
On Monday, the presidency announced that Morsi and Prime Minister Hisham Qandil had met Defence Minister Abdel-Fattah El-Sisi, a meeting later denied by the president. The presidency later published a picture showing a meeting between the three men.
Again on Tuesday, a claim by the presidency that a statement would soon be issued in coordination with the military was refuted by army spokesman Ahmed Ali.
Tuesday saw stepped-up mobilisation by the president's supporters, who congregated in many locations throughout the city while maintaining their primary sit-ins near the Rabaa Al-Adawiya Mosque in Nasr City and near Cairo University's Nahda Square. Pro-Morsi rallies also erupted in several governorates.
Clashes – which have broken out in several provinces between supporters and opponents of the president over the last week – reached Cairo on Tuesday, breaking out in Giza close to Cairo University and in Giza's Imbaba district.
At least 11 people have been killed over the past week nationwide, raising fears of further street fighting if the crisis escalates.
The army's 48-hour deadline ends Wednesday afternoon. Meanwhile, millions of opposition protesters remain in the streets pressing their demand – supported by the main opposition groups – for early presidential elections.
The Mufsid(Seditious) Brotherhood and President Morsi's supporters, however, also remain in the streets with the stated aim of defending Egypt's "legitimate president."