Egypt new public prosecutor withdraws resignation offer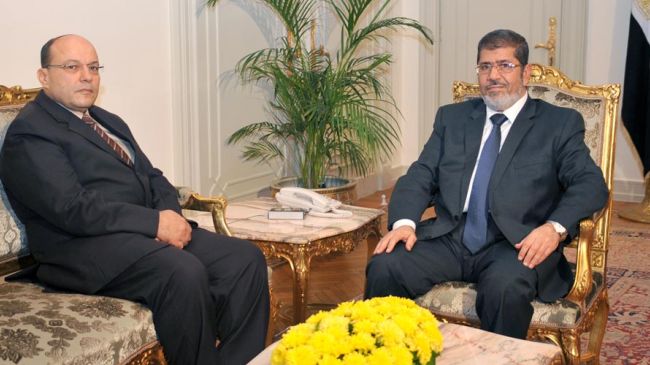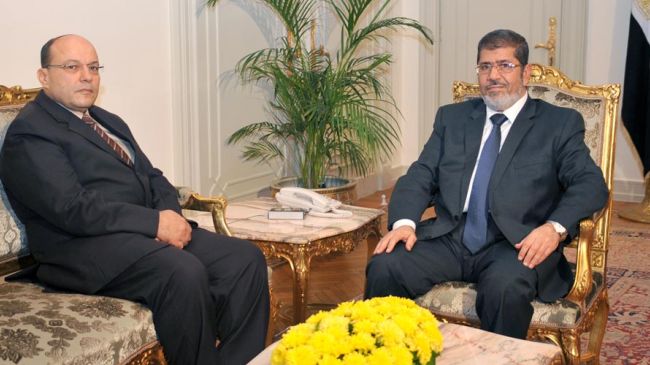 Egyptian public prosecutor Talaat Ibrahim has withdrawn his offer to resign, which he had made "under pressure".
Ibrahim issued a statement on Thursday saying that he decided to retract his resignation, which he had tendered on Monday under pressure from a group of Egyptian prosecutors.
Ibrahim, who was appointed by President Mohamed Morsi last month, stepped down after continuous protests by Egyptian judges and prosecutors about his appointment.
The protesters accused Ibrahim of forcing an Egyptian judge to refrain from releasing some 130 anti-Morsi demonstrators who had been detained by security forces earlier this month.
In November, Morsi sacked Mubarak-era Prosecutor General Abdel Meguid Mahmoud, replacing him with Ibrahim.
The appointment was announced after Morsi adopted sweeping new powers in a controversial decree issued on November 22, which made the president's decisions beyond judicial oversight.
Members of the judiciary believed the president's sacking of Ibrahim's predecessor was an attack on their independence.
Massive demonstrations broke out in Egypt over President Morsi's decree. The president later rescinded the decree, but his hasty organization of the referendum on the draft constitution sparked more demonstrations.