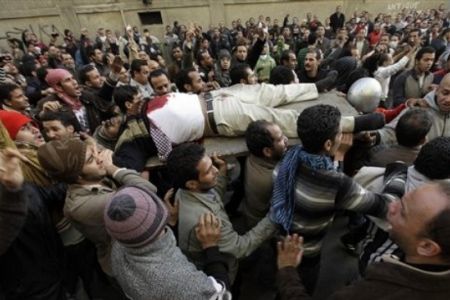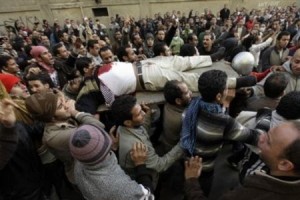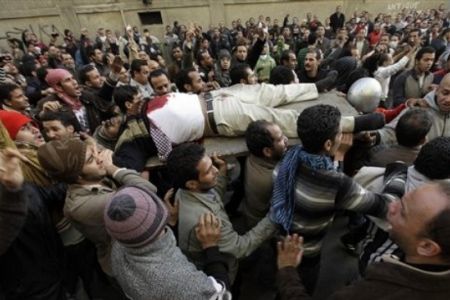 Egypt's main opposition movement, the Muslim Brotherhood, is calling for an interim government without the ruling National Democratic Party (NDP).
In a statement, the movement urged a peaceful transfer of power and demanded that Egyptians keep up with their protests.
The Muslim Brotherhood has warned that Egypt will explode if President Hosni Mubarak continues to refuse to listen to the people.
Egyptian authorities have arrested two leaders of the movement and dozens of its members as anti-government rallies gain momentum across the country.
The developments come as tens of thousands of protesters have defied the curfew despite a serious army warning.
Overnight curfew has been extended in the capital, Cairo, Suez and Alexandria where anti-government protests have been underway for the fifth consecutive day.
Protesters are calling on troops to join them.
In Cairo, police opened fire on protesters trying to storm the interior ministry killing three people. At least 100 people have been killed and around 2,000 others have been wounded since Friday.
Egyptians are calling for a new government without President Mubarak. However, the incumbent president has promised to stay in power.