Egypt
Egypt police blamed for last August sit-in breakup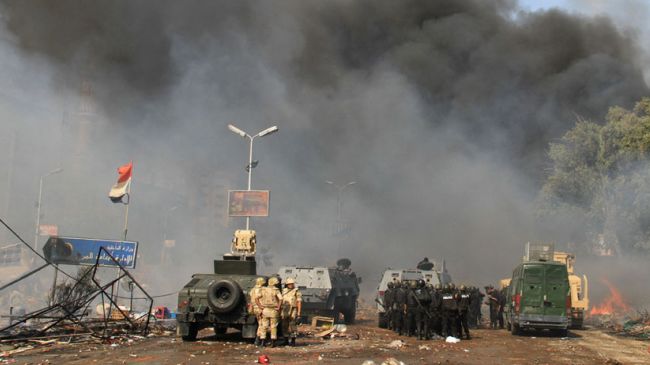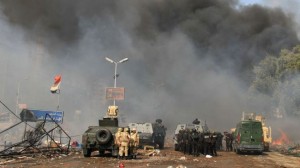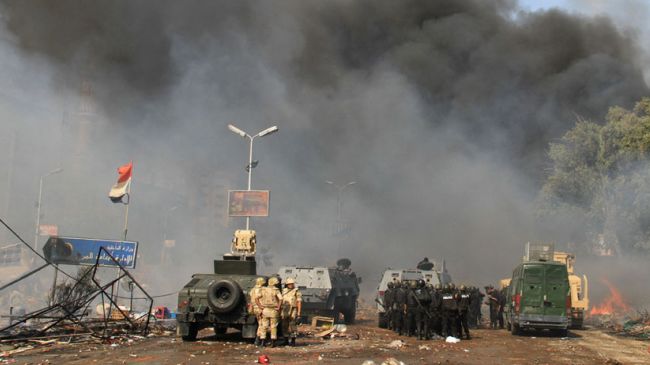 Egypt's National Council for Human Rights has blamed security forces for using excessive force to clear out a sit-in camp set up by supporters of ousted president, Mohammed Morsi, in Cairo last year.
In a report released on Wednesday, the human rights body said Egyptian security guards used excessive gunfire to break up the massive sit-in protest staged by thousands of Morsi's supporters in the capital, Cairo, in August last year.
On August 14, 2013, hundreds of people were reportedly killed and thousands of others wounded in the clashes that erupted when security forces moved in to disperse Morsi's supporters from two camps – one near the Rabaah al-Adawiya Mosque in Cairo's Nasr City and a smaller one in Nahda Square in Giza.
According to the Egyptian rights group, security forces did not give the pro-Morsi demonstrators enogh time to leave the sit-in camp erected near the Rabaa al-Adawiya Mosque in Cairo.
Egyptian security forces failed to protect pro-Morsi protesters, the majority of whom were peaceful, added the human rights body.
However, the group's report said the organizers of last August's protests were responsible for letting in the armed men, who opened fire at security guards.
Egypt has been experiencing unrelenting violence since the country's first democratically-elected president, Mohamed Morsi, was ousted on July 3, 2013. Hundreds have lost their lives in the ensuing violence across the country.
Since then, Egypt's military-backed government has launched a bloody crackdown on Morsi's supporters and arrested thousands of Muslim Brotherhood members, including the party's senior leaders.
Human rights groups say as many as 1,400 people have been killed in the political violence that erupted following Morsi's removal.