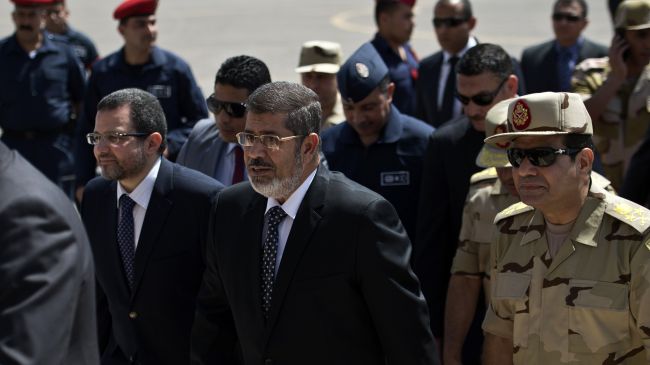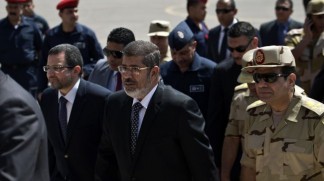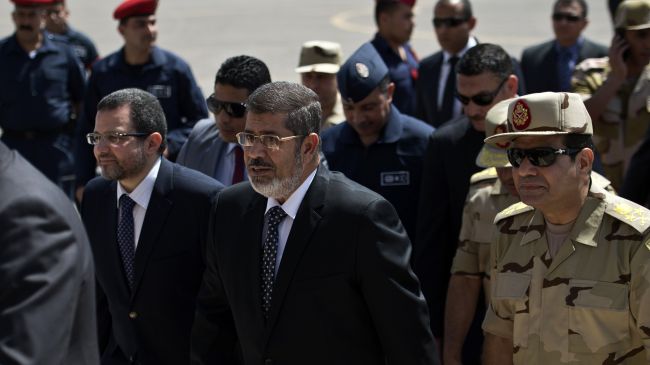 Egyptian President Mohamed Morsi has received seven security forces whom suspected militants released in the troubled Sinai Peninsula after nearly a week.
The six policemen and a border guard – kidnapped last week by suspected militants – were received by Morsi and several government ministers at Almaza military Airbase in the capital, Cairo, on Wednesday.
The president congratulated Egyptian officials involved in the liberation operation and vowed that the "perpetrators will be held accountable."
"This event will be a departure point for all of us to solve the problems of Sinai, its people and to develop Sinai," said Morsi.
On Monday, Morsi had ruled out any negotiations with the kidnappers.
Egypt's military sources said the men were freed due to cooperation of tribal leaders and the people of Sinai. The kidnappers reportedly freed the men in the middle of the desert.
Militant groups and criminals have exploited a security vacuum that developed in the Sinai since the 2011 uprising against former dictator Hosni Mubarak.
Occasionally, tribal Bedouins in the increasingly lawless peninsula briefly kidnap foreigners to use them as bargaining chips with authorities to secure the release of imprisoned relatives.
In August 2012, at least 15 Egyptian policemen were killed in an assault on a police station at the border between Egypt and Israel. It was the deadliest incident in Egypt's Sinai in decades.
In response, Cairo launched an offensive against terrorists in Sinai, sending thousands of troops backed by tanks and heavy equipment into the region.