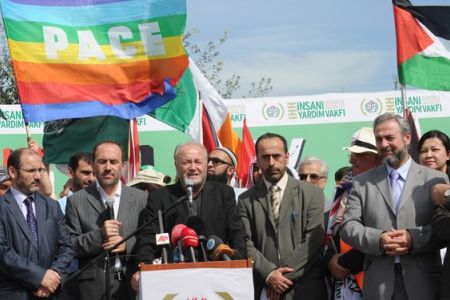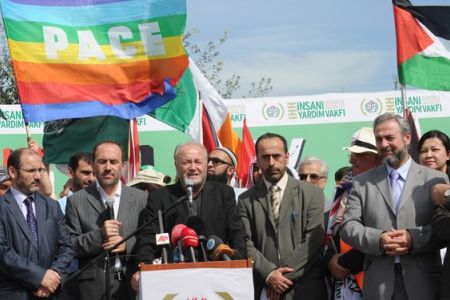 Egypt has presented the organizers of a Gaza-bound aid convoy with five conditions for allowing them to delivering the aid to Gaza.
The aid convoy, which represents the fifth such attempt by the UK-based charity Viva Palestina, is currently in the Syrian capital of Damascus.
The organizers of the move hope that Egypt lets the convoy travel through the country to take humanitarian aid to Gazans.
Egyptian Foreign Ministry spokesperson Hossam Zaky confirmed on Wednesday that the Egyptian ambassador in Syria briefed the organizers of Viva Palestina about Egypt's conditions, dpa reported. Zaky did not reveal the conditions.
The coastal sliver has been under crippling land, sea, and air blockade imposed by Israel since June 2007.
Cairo has cooperated with Tel Aviv in its enforcement of the siege. It has kept close the Rafah border-crossing, which is Gaza's only terminal that bypasses Israel.
The convoy is expected to grow to the largest-ever Gaza-bound one as it is joined by fellow missions en route to Gaza.
"Egypt is not our enemy," said former British lawmaker, George Galloway, who heads the organization, at a press conference in the Damascus.
"Our enemy is the Zionist state of Israel and we want to focus international opinion on the crimes of Israel," he added.
Egypt has also pledged not to allow Gaza-headed aid convoys to stop by on its soil. In January 2010, the Egyptian riot police injured 55 people in El Arish during clashes with the high-profile Viva Palestina activists.