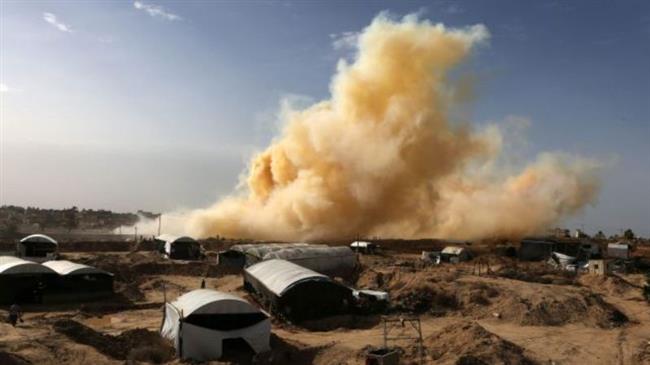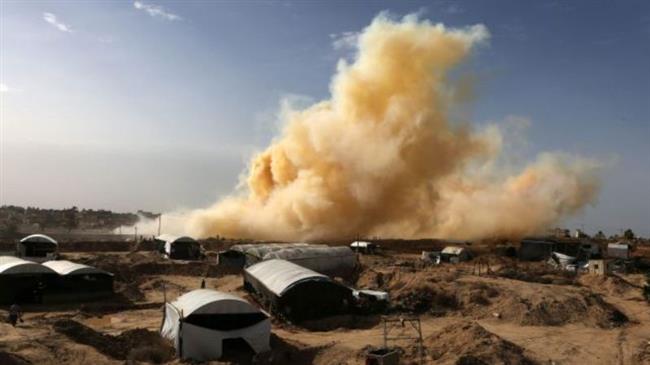 The Egyptian military has begun razing over 2,000 homes in the Sinai Peninsula in order to widen a buffer zone constructed along the border with the besieged Gaza Strip.
The Egyptian army will destroy everything standing across an additional 500 meters from the border area, on top of the 500 meters already cleared several months ago, Egyptian media reported on Sunday.
This is the second phase of a demolition plan announced by Cairo following an attack by unknown gunmen on a checkpoint in the volatile region that killed dozens of soldiers last October.
Some 800 homes and buildings were ruined in the first phase of the buffer zone project, which Cairo claims will prevent Gazans from entering Egypt.
The Egyptian military has also stepped up surveillance of activities through the tunnels into Gaza since it ousted the country's first democratically-elected president, Mohamed Morsi, in July 2013.
More than 1,600 tunnels have been destroyed since the military-backed government came to power in Cairo.
This is while the tunnels are the only lifeline for Gazans living under the Israeli siege. Palestinians use the tunnels to bring essential supplies, such as foodstuff, cooking gas, medicines, petrol and livestock into the impoverished land.