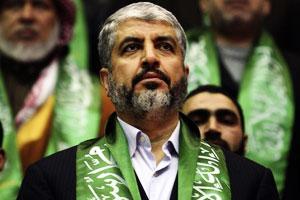 Egypt Tuesday welcomed remarks by Hamas leaders about willingness to reach the reconciliation with Fatah.
This spirit was needed all along, Egyptian Foreign Ministry spokesman Hosam Zaki said in press statements, referring to a long- delayed Egyptian-brokered reconciliation pact in October, 2009.
Egypt hosted several rounds of inter-Palestinian dialogue since February 2009 to iron out rifts between the two major factions — Hamas and Fatah. In October, Egypt proposed a 25-page reconciliation pact to end the current Palestinian split, urging the two feuding parties to ink it.
The Egyptian spokesman said the Palestinian reconciliation is a top priority for restoring the Palestinians' rights and establishing an independent Palestinian state.
On Wednesday, Hamas leaders said the Islamic movement is willing to sign the pact of reconciliation if Egypt presents guarantees to Hamas, stipulating that the reconciliation agreement would be fully, accurately and faithfully implemented.