Egypt
Egyptian football fans rally against detentions in Cairo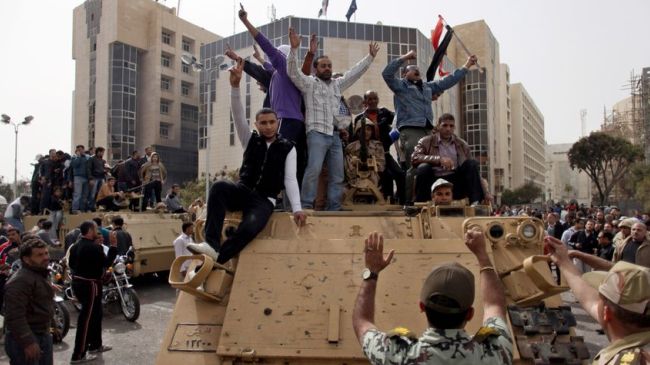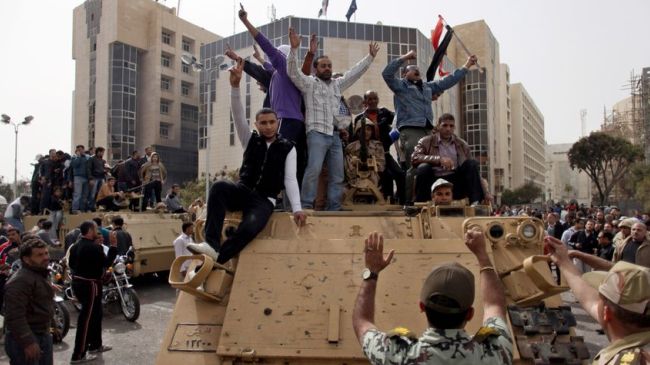 Egyptian football fans have staged another protest in Cairo, demanding the release of those arrested in recent clashes with police.
Hundreds of hardcore soccer fans, known as the Ultras, gathered in front of the public prosecutor's office in central Cairo on Saturday, chanting slogans such as "Down with the interior ministry" and "Freedom!"
The outraged protesters also banged their drums and set off red-colored smoke bombs.
This week, the public prosecutor charged 38 members of the Ultras, who were arrested in the Nile Delta province of Menufia while attempting to set fire to a court where one of their fellow members was being tried.
The incident started on February 1, 2012, when 74 people were killed in a soccer riot that broke out after Port Said's Al-Masry defeated Cairo's Al-Ahly 3-1. About 1,000 people were also injured in the violence
The recent wave of tensions came after Cairo Criminal Court upheld the death sentence for 21 defendants in the Port Said riot trial on March 9. The court also handed life sentences to five other defendants, gave 19 lesser jail terms and acquitted 28 others.
Over 40 people have been killed in clashes between police and protesters since death sentences were handed to 21 people in the case on January 26.
On March 14, Egyptian President Mohamed Morsi expressed his sorrow for the death of dozens of people killed in recent violence in the Suez Canal city of Port Said.