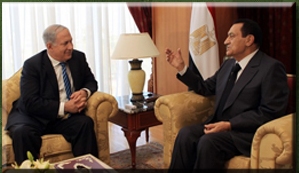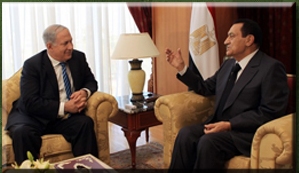 Israeli finance minister Yuval Steinitz has hailed the strong cooperation relations between his government and Cairo especially regarding the siege on Gaza Strip.
The Hebrew radio on Monday quoted the minister as saying that the Egyptian-Israeli relations had improved noticeably recently despite differences over a number of issues.
He pointed to the solid cooperation in the field of barring smuggling of weapons to "terrorist organizations" in Gaza.
The statement came in the wake of Israeli premier Benjamin Netanyahu's visit to Egypt where he met with president Hosni Mubarak for an hour and a half.
Benjamin Ben Eliezer, who attended part of the meeting, said that Netanyahu and the accompanying delegation were warmly welcomed in the Egyptian resort town of Sharm El-Sheikh.
Meanwhile, Hebrew media reported that American president Barack Obama told Netanyahu in a telephone conversation that Washington was strongly committed to Israel's security.
Obama's phone call was meant to signal the start of American-patronized indirect talks between the PA in Ramallah and Israel.