Egypt
Egyptian military says kills 16 people in Sinai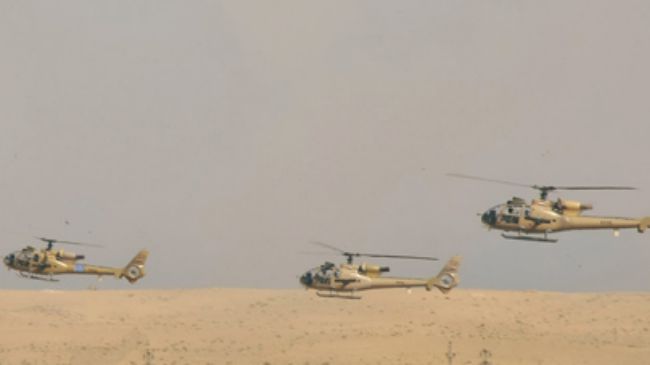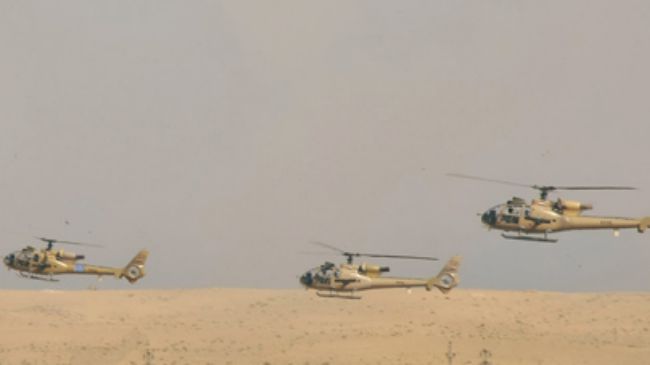 Egyptian security forces say they have killed 16 militants and injured several others in the northern Sinai Peninsula.
The military said in a statement issued on Saturday that it launched a series of airstrikes on "terrorist" hideouts at a place near Sinai's border with the Gaza Strip on Friday evening.
Military spokesman Col. Ahmed Mohammed Ali alleged that the militants had ties to the Muslim Brotherhood, which denies accusations it has turned to violence.
Last month, militants in the northern Sinai downed a helicopter with a shoulder-fired missile, killing the entire crew of five.
The Sinai has long been considered a safe haven for militants who use the region as a base for terror activities. In recent months, the remote desert region has been the scene of growing violence and militant attacks on security forces.
On August 19, 2013, militants ambushed a police convoy in the northern region of Sinai. At least 25 policemen were killed in the attack, which took place close to the town of Rafah on the Gaza border. It was one of the deadliest attacks on security forces in decades.
In August 2012, sixteen Egyptian soldiers were killed in an attack on a police station near the border with Gaza.
In response, Cairo launched an offensive against terrorists in Sinai, sending thousands of troops backed by tanks and heavy equipment into the region.