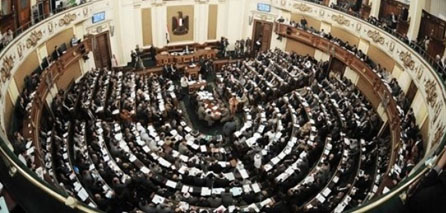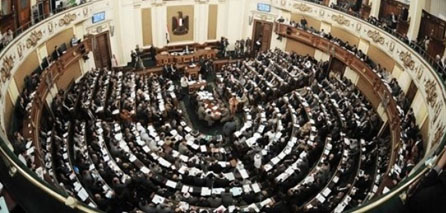 Cairo- The Egyptian peoples assembly passed a resolution on Monday with a majority of votes asking the government to expel the Zionist Occupation Israeli ambassador from Cairo.
The parliamentary Arab affairs committee had recommended the expulsion of the Israeli ambassador, recalling the Egyptian ambassador from Tel Aviv, cancelation of the Camp David treaty, and halting gas exports to Zionist Occupation Israel in retaliation to the Zionist Occupation Israeli aggression on Gaza Strip and Judaization of occupied Jerusalem.
Mohammed Idris, the head of the committee, said that an agreement was reached with the assembly's presidium on sending a parliamentary delegation to Gaza the soonest to break the siege on the coastal enclave.
He said that Palestine is Egypt's strategic and advanced defense line, adding that Zionist Occupation Israel would remain the topmost enemy to Egypt and the Arab Nation.