Egypt
Middle East
Egyptian parliament Upper House convenes as constitution passes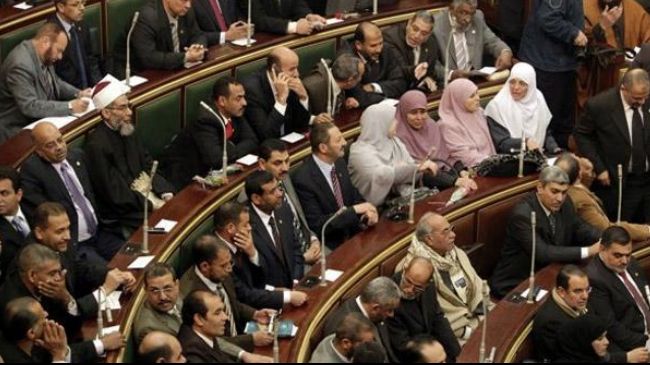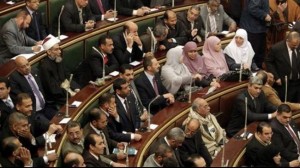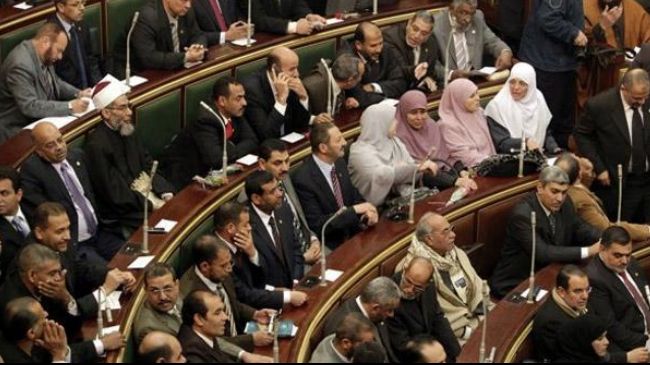 Egypt's Upper House of parliament has gathered in its first session after President Mohamed Morsi signed the country's newly-approved constitution into law.
During a televised session on Wednesday, the Egyptian parliament's Shura Council saw the 90 new members appointed by the president taking constitutional oath.
The latest parliamentary event marks the first action by a state institution in accordance with Egypt's constitution.
The constitution was approved with around 64 percent of votes in a two-staged referendum that ended on Saturday.
Egypt's charter has granted the Upper House full legislative powers for the first time in 32 years. The Shura Council will assume the powers until Morsi calls for elections to choose a new Lower House within two months.
The Upper House of Egypt's parliament is also expected to draft a law that regulates upcoming parliamentary elections.
According to reports, a number of prominent political figures, including the deputy head of the Muslim Brotherhood's Freedom and Justice Party Essam El-Erian and former head of the military judiciary Adel El-Morsi, are among those appointed to the council.
This is while a number of opposition figures declined the president's invitation to join the parliament's Upper House.
The Egyptian president's office also announced that Morsi will address the nation in a speech at 6:00 p.m. local time, on Wednesday.
Late on Tuesday, Morsi signed the decree that puts into effect the constitution after its nationwide approval, saying the charter will help ending the political disarray in the North African country, while letting him concentrate on stabilizing the economy.
However, opposition groups complain that the text of the constitution fails to meet the demands of the Egyptian people.
The opposition also alleged "fraud and violations" in the referendum and said that they would appeal its results.