Egypt
Egyptian police sergeant shot dead in Sinai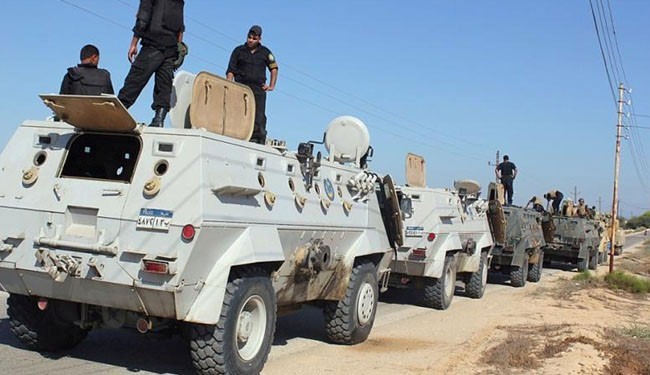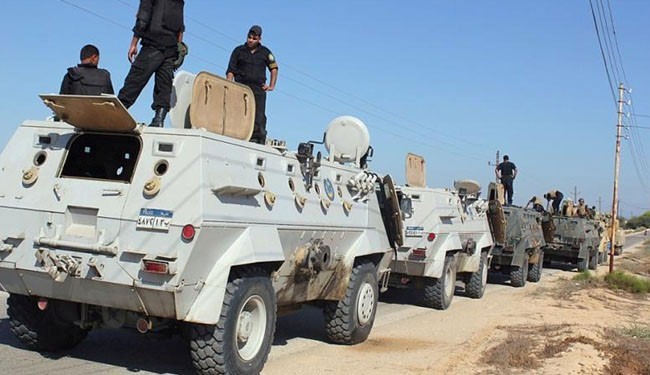 A group of unidentified gunmen have shot to death an Egyptian police sergeant in the violence-ravaged Sinai region, security sources said.
The police officer, identified as 30-year-old Ibrahim Ahmad Lashin, was on the way to his office in town of el-Arish on Friday when masked gunmen targeted him, Ma'an reported.
His body was then transferred to el-Arish military hospital, and is reportedly due to be flown to Cairo by a military jet.
The development comes as Egyptian armed forces launched large scale military action against militants in the Sinai Peninsula in early September, in what authorities have described as the largest mobilization of forces in the area since the 1973 war with the Israeli regime.
Armed groups opposed to the military regime in Cairo have reacted violently against the crackdown by Egyptian forces.
At least 2,000 have been killed and more than 3,000 detained across Egypt in the crackdown on the Muslim Brotherhood since August 14, when police forcibly dispersed two protest camps in Cairo.
The ongoing unrest and frequent protests in Egypt began when the country's first democratically-elected President Mohamed Morsi was ousted by the military on July 3.