Iran
Egyptian President Morsi key invitee to NAM summit: Iran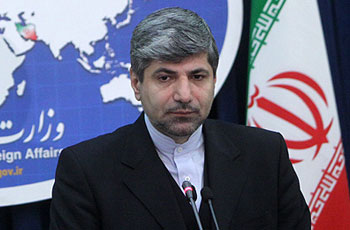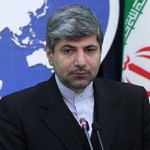 Iran's Foreign Ministry spokesman has expressed hope that Egyptian President Mohamed Morsi would attend the upcoming Non-Aligned Movement (NAM) summit in Tehran, describing him as one of the principal guests of the event.
Considering that the NAM [rotating] presidency will be passed on to the Islamic Republic by Egypt, we do hope that President Morsi would attend the [Tehran] summit, said Ramin Mehmanparast Friday in an exclusive interview with the Tehran-based Iran Daily newspaper.
"In any case," said Mehmanparast, "we have invited Mr. Morsi as one of the most important guests and the president (Mahmoud Ahmadinejad) has personally invited him to attend the summit in a telephone conversation."
He further noted that since Egypt has made a move towards a new state of affairs, "it is natural that under such circumstances Mr. Morsi would appear more appealing to the media and the public."
The Iranian official also reiterated that most of the invitations for next month's NAM summit in Tehran have been delivered to the leaders of the member countries.
Noting that over 120 countries are members of the NAM, he described the upcoming summit of the movement as the largest international event after the UN General Assembly. Moreover, Mehmanparast asserted that more than 30 presidents are expected to participate in the Tehran summit.
The 16th NAM summit will be held in Tehran on August 26-31, during which the Islamic Republic will also assume the rotating presidency of the movement for three years.
NAM, an international organization with 120 member states and 17 observer countries, is considered as not formally aligned with or against any major power bloc.
NAM's objective, as stated in the Havana Declaration of 1979, is to ensure "the national independence, sovereignty, territorial integrity and security of non-aligned countries."