Egypt
Egyptian protesters: Muslim Brotherhood took country back to medieval era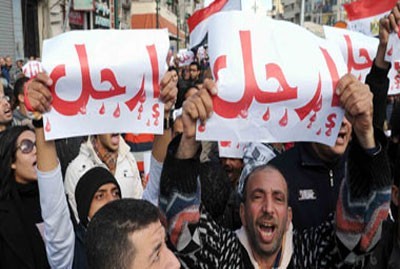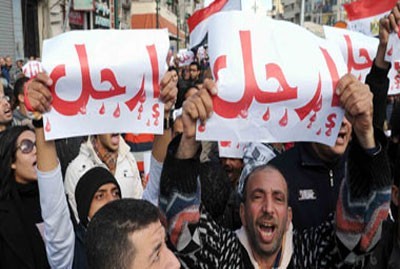 The Egyptian Revolution Youth Coalition has announced an open sit-in outside the Egyptian Defense Ministry as of Friday morning demanding the ouster of President Mohammad Morsi and establishing a temporary civil presidential council.
The participants in the sit-in erected 15 tents in the park close to the Defense Ministry and waved the Egyptian flags and placards calling on president Morsi to step down, al-Youm al-Sabe' (the 7th Day) newspaper said.
The participants gave Commander-in-Chief of the Armed Forces, Colonel General Abdul-Fattah al-Sisi, 48 hours to fulfill their demands which included the ouster of president Morsi, freezing the constitution and the resignation of the cabinet.
Meanwhile, General Coordinator of the National Salvation Front, Mohammad el-Baradei, called on President Mohammad Morsi to step down for Egypt to start a new stage of democracy and social justice.
In a conference dubbed "After the Departure" held Friday by a group of political forces to discuss the transitional period after the departure of president Mohammad Morsi, el-Baradei said, "The Muslim Brotherhood has taken Egypt back to the medieval times."
President Morsi has recently issued a decision to appoint 17 new governors, most of them from the Muslim Brotherhood, which provoked the Egyptian masses.