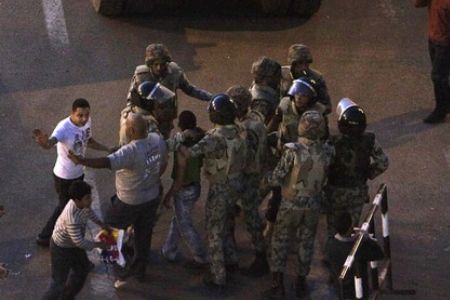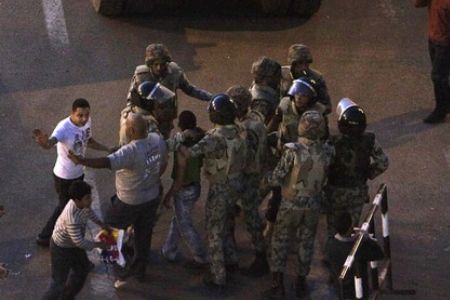 Egyptian troops have once again clashed with protesters demanding an end to military rule in the country.
Protesters took to the streets in central Cairo on Tuesday to press for their demands, chanting slogans against the military council that took over after the fall of Hosni Mubarak's regime.
The army has detained several protesters but hundreds of Egyptians have remained in Cairo's Liberation Square, calling for the resignation of the head of the ruling military council, Mohammad Hossein Tantawi.
Demonstrators challenged the Egyptian military on Monday by defying a curfew.
The latest demonstration in Liberation Square comes in the wake of the death of a protester at the hands of army and police, who tried to clear the area on Monday night.
Meanwhile, a military court in Egypt has sentenced a blogger to three years in jail on charges of insulting the military, spreading false information, and disturbing public security.
Protesters have also demanded the release of all political prisoners as well as a full investigation into the charges of corruption filed against Mubarak, his family members, and his cronies.
Mubarak had a heart attack on Tuesday while he was being questioned over corruption charges and was later hospitalized in an intensive care unit in the Red Sea resort of Sharm el-Sheikh.
Egyptian prosecutors have also started questioning Mubarak's sons Alaa and Gamal over allegations of corruption and embezzlement.