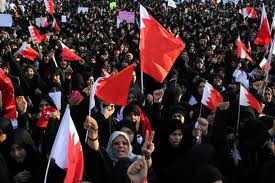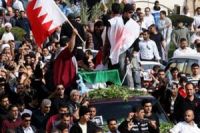 Egypt's Free Front for Peaceful Change has issued a statement in Cairo, Egypt, supporting the popular uprising in Bahrain, and terming the Bahraini regime as reactionary and repressive.
According to IRNA on Tuesday, this statement points out that the Bahraini reactionary regime and other repressive Arab regimes that in the recent years have burnt mosques and copies of Holy Qoran, and have oppressed their peoples, should be toppled.
This statement has also urged the Bahraini revolutionaries to hold their ground until the ouster and prosecution of the Bahraini regime officials as war criminals.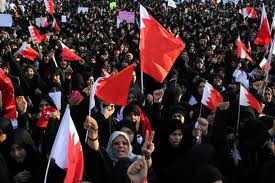 The Free Front for Peaceful Change statement also partly reads that in a show of support for the Bahraini nation, a protest gathering will be held in front of the Bahraini Embassy to Cairo.
Moreover, a member of the Bahraini Human Rights Center, Abbas al-Omran, has lambasted the wide-scale violation of human rights in Bahrain.
He announced on Tuesday that based on the report of international law organizations, Bahrain is currently witness to worst breaches of human rights and personal and press freedoms.
He underscored that the Saudi-backed Bahraini forces continue to crackdown on Bahraini peoples' protests.
The popular protests have commenced in Bahrain as of mid-February, while hundreds of protesters have been killed, wounded, and/or detained by the Bahraini forces.