Egypt
Egypt's Morsi sends delegation to Iran to discuss Syria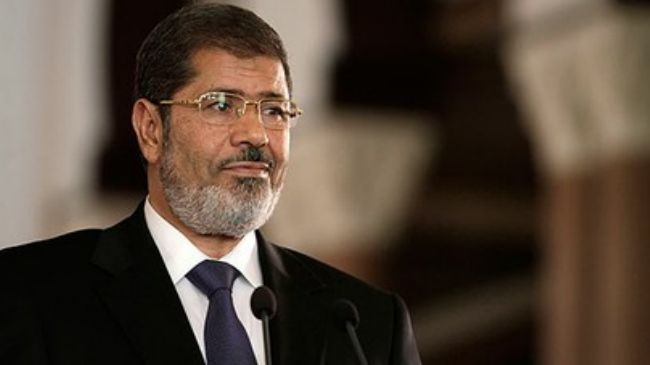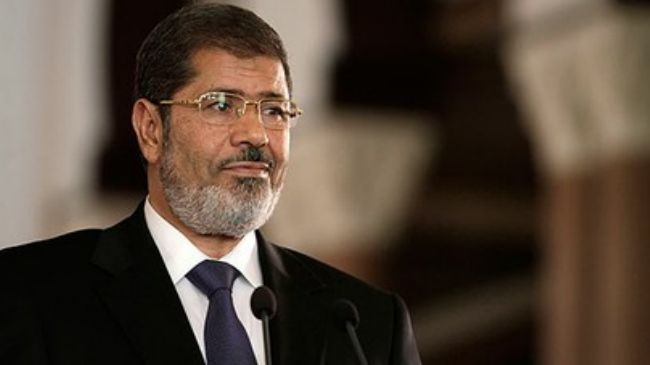 Egyptian President Mohamed Morsi has sent a delegation to Iran to discuss a proposal to establish a quartet to end the crisis in Syria.
Morsi issued a statement saying that he sent two envoys to Iran to follow up on Cairo's proposal that Iran, Turkey, Egypt and Saudi Arabia form a group to work out a solution to the crisis in Syria, the Fars News Agency reported on Saturday.
The delegation included Morsi's foreign relations advisor, Essam el-Haddad, and his chief of staff, Refaa al-Tahtawi.
During a summit of the Organization of Islamic Cooperation (OIC) in Mecca in August 2012, the Egyptian president presented the initiative to establish a contact group on Syria comprising Iran, Egypt, Turkey, and Saudi Arabia.
A high-level meeting of the group was held on September 17, 2012 about a week after preparatory talks in Cairo by lower-ranking officials from the four countries.
The Iranian, Egyptian, and Turkish presidents also met in Cairo on February 6 and called for an immediate solution to the crisis in Syria and an end to the bloodshed.
The meeting was held on the sidelines of the 12th OIC summit. Saudi Arabia did not attend the negotiations.
In a recent interview with Al Jazeera, Morsi highlighted Iran's role in the efforts to resolve the crisis in Syria.
In addition, in a meeting in the Russian city of Sochi on April 19, Morsi and Russian President Vladimir Putin expressed their support for an immediate ceasefire in Syria and the launch of talks between the government and the opposition to help end the crisis.
The two leaders called for a peaceful solution to the crisis in Syria.
Syria has been experiencing unrest since March 2011, and many people, including large numbers of security personnel, have been killed in the violence.
Damascus says the chaos is being orchestrated from outside the country, and there are reports that a very large number of militants fighting in Syria are foreign nationals.
In addition, several international human rights organizations say the foreign-sponsored militants are committing war crimes in Syria.