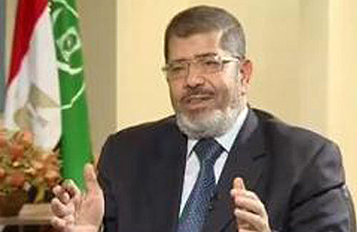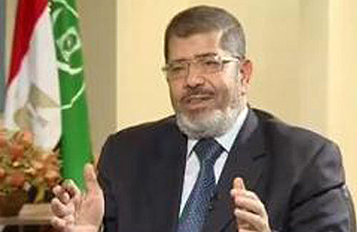 Egypt's Islamist president-elect, Mohamed Morsi, has pledged to strengthen ties with Iran to build a "strategic balance in the region," according to an interview excerpt given by Iran's Fars news agency on Monday.
"Part of my agenda is the development of ties between Iran and Egypt that will create a strategic balance in the region," Morsi, who comes from Egypt's long-repressed Muslim Brotherhood, was quoted as saying.
Fars said the full interview would be published later.
It said Morsi spoke with a Fars reporter in Cairo on Sunday before results were released giving him victory in the election to be Egypt's next president.
Although Morsi resigned from the Muslim Brotherhood to take the top job, the Zionist regime is wary of his election, fearing his Islamist record could jeopardize its three-decade peace deal with its huge neighbour.
Any tie-up between Egypt and Iran would alarm the Zionist regime and its ally the United States.