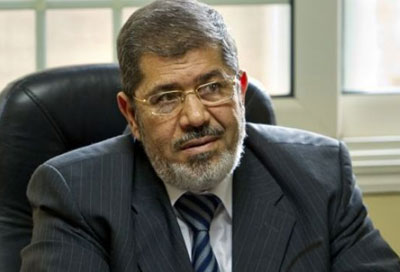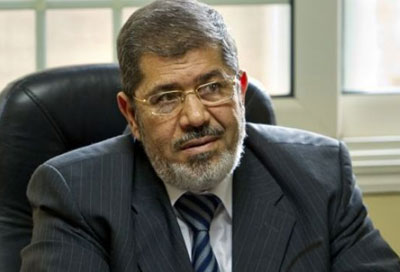 Egypt's new chief of state Mohammed Mursi rejected rumors and media news about paying his first foreign trip to Saudi Arabia, stressing that no such visit is on his agenda.
"I have said nothing so and my first international trips after victory in presidential election have not yet been specified," Mursi said in an exclusive interview with FNA on Sunday.
"My visit to Saudi Arabia was an issue proposed by a number of young people and not an official plan," he added.
Asked about his future plan for relations with the regional countries, Mursi said, "(My plan) is establishment of relations with all countries of the region to revive Egypt's identity in the region through economic cooperation among the Arab countries and making certain reforms in the Arab League to activate its role on the international scene and beside that, supporting the Palestinian nation in its legitimate campaign for materializing its rights."
Egypt's first democratically-elected president, Mohammed Mursi, will start forming a government, after promising to be a leader for all Egyptians.
World leaders have congratulated the Muslim Brotherhood's candidate who defeated ex-PM Ahmed Shafiq.
Mursi could be sworn in on 30 June.
In his victory speech on Sunday, Mr Mursi, 60, urged Egyptians "to strengthen our national unity" and promised an inclusive presidency.
"There is no room now for the language of confrontation," he said, after the election authorities declared that he had won 51.73% in the 16-17 June presidential run-off.