Egypt
Egypt's Sisi advances to highest military rank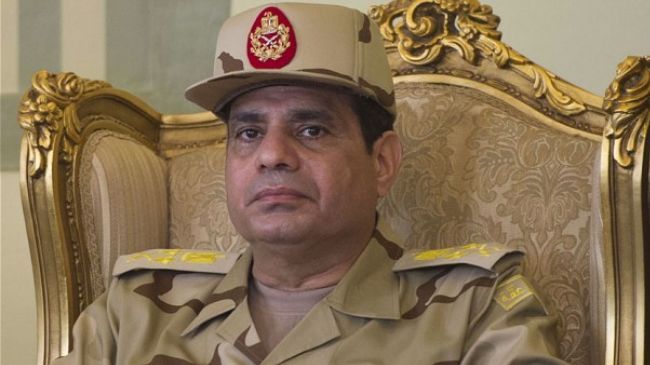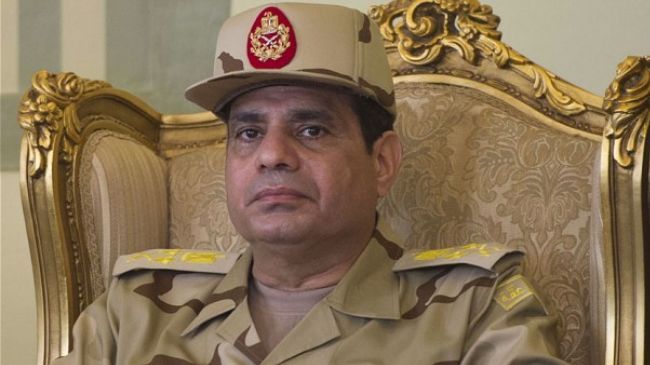 Egyptian army chief Abdel Fattah el-Sisi has been promoted to the military's highest rank, amid his intention to run for president.
Sissi, who toppled the country's first democratically elected leader Mohamed Morsi last year, was promoted from the rank of general to field marshal by Egypt's interim President Adly Mansour on Monday.
He also met with generals from the Supreme Council of the Armed Forces (SCAF) to discuss the country's security situation and his chances of running for the presidency in the elections scheduled for this year.
"This is a belated move by the state to honor the man who removed the Muslim Brotherhood from power…This is to pave the way for him to leave the military while holding the highest title and contest elections," said Retired Gen. Hossam Sweilam.
Under law, a current member of the military cannot run for the country's top spot.
The move comes after Mansour announced on Sunday that the presidential election will be held ahead of the parliamentary vote.
Meanwhile, tens of thousands of Muslim Brotherhood activists and their supporters staged nationwide demonstrations on Saturday to mark the anniversary of the 2011 revolution that toppled former dictator Hosni Mubarak.
The demonstrators demanded Morsi's reinstatement and called for the release of Brotherhood activists arrested by police.
According to Amnesty International, 1,400 people have been killed in the political violence since Morsi's ouster–"most of them due to excessive force used by security forces."