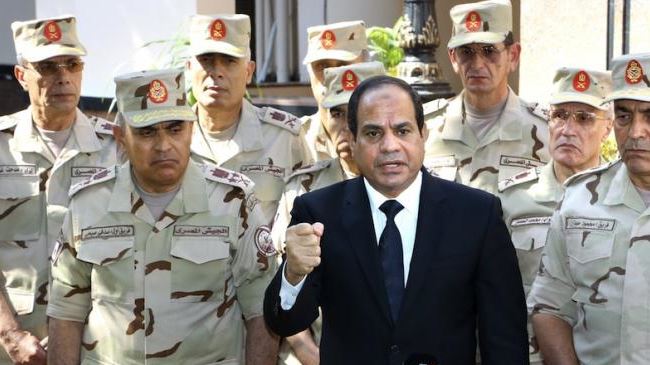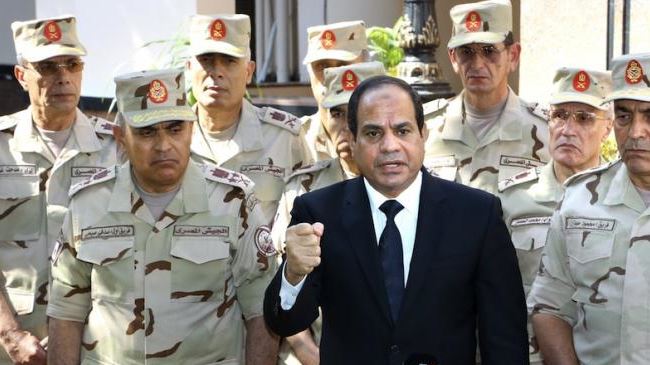 Egyptian President Abdul-Fattah al-Sisi has given the army new authority to protect government facilities after a recent bomb attack in the Sinai Peninsula.
Sisi ordered the decree on Monday giving the military the right to secure sites, including power plants, main roads, railway lines and bridges.
The state facilities, which also include oil and gas pipelines, will be treated as military installations and will be guarded by army troops along with police for two years.
In addition, Egyptian forces will be allowed to arrest any individual suspected of launching attacks on state facilities and perpetrators will be tried before military tribunals.
Critics of the decree say that Sisi's move will bring the army back to the streets and give it the power to take civilians to military courts.
Egypt declared a three-month state of emergency on October 25 in the north and center of the Sinai Peninsula, including a daily curfew from 5 pm to 7 am in response to deadly attacks in the region a day earlier.
At least 31 Egyptian security forces were killed and dozens more sustained injuries in the terrorist attacks that hit military check points in Sheikh Zuweid and el-Arish in the Sinai Peninsula on October 24.
The Sinai Peninsula has long been considered a safe haven for armed assailants who use the region as a base for their acts of terror.
Since the ouster of Mohamed Morsi, Egypt's former democratically-elected president, on July 3 last year, gunmen have launched almost daily attacks in Sinai, killing security forces.