Palestine
Eid al-Adha marked in Gaza with captives freed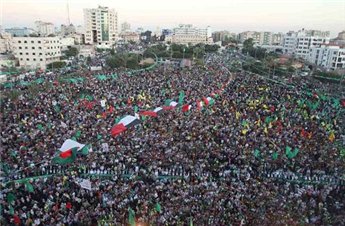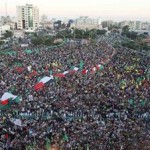 Premier of the Palestinian government, Hamas marked the Eid al-Adha feast Sunday, calling the three-day holiday as the Eid of freedom for the Arab world.
"On this blessed day, we call our Eid the Eid of Freedom," he said, addressing worshippers at the Palestine Mosque.
"It is the Eid of Freedom for Egypt and Tunisia and Libya and all the peoples who triumphed over tyranny," Haniya added.
"The people remade the glory of their civilization after years of political prison, loss and dependence," he said.
Haniya said the feast was also an "Eid of Victory," hailing a landmark deal which secured the release of 1027 Palestinian captives from the notorious Israeli prisons.
The captives will be freed in three stages. A first group of 477 captives was released last month and a second group of 550 will be freed within two months.