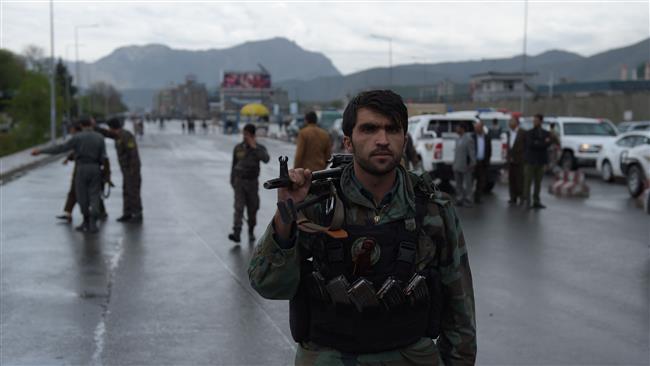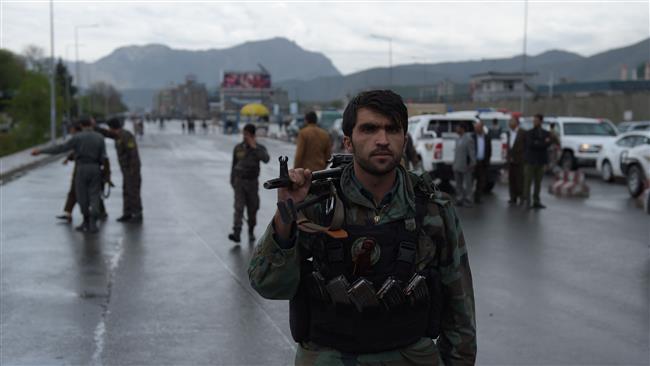 Security officials in Afghanistan say at least eight police officers have lost their lives when a man clad in an Afghan police uniform opened fire on them in the country's southern province of Zabul.
Ghulam Jalani Farahi, the provincial deputy police chief, said on Thursday that the incident took place in the provincial capital city of Qalat, located 340 kilometers (211 miles) south of the capital, Kabul, when the gunman turned his rifle on his colleagues as they were manning a checkpoint on the Kabul-Kandahar highway.
A security official, speaking on condition of anonymity, said the assailant carried out the attack with the help of two other men, who were apparently brought into the checkpoints as guests. The three then escaped the scene, taking weapons and vehicles with them.
Qari Yousef Ahmadi, a spokesman for the Taliban militant group, later claimed responsibility for the attack, noting that the shooters are now with them.
Insider attacks are common among Afghanistan's security forces, and are often carried out by Taliban infiltrators.
On March 24, seven Afghan policemen were shot dead by three rogue colleagues in the Arghandab district of the southern province of Kandahar. A month earlier, an Afghan police officer affiliated to the Taliban militant group drugged and fatally shot at least five fellow officers in Kandahar. Seven policemen also sustained injuries in the assault.
Roadside bomb kills 11 civilians
Also on Thursday evening, 11 civilians, including five children and two women, were killed and three others wounded when the van they were traveling in hit a roadside bomb in the northern province of Baghlan.
Jaweed Basharat, the spokesman for the provincial police chief, said the explosion took place in the Baghlan Jadid district of the province.
All the victims were reportedly members of one family. They were traveling home in the village of Qaisar Khil.
Afghanistan is gripped by insecurity 15 years after the United States and its allies attacked the country as part of Washington's so-called war on terror.
The war removed the Taliban from power, but insecurity is still rampant in the country despite the presence of thousands of foreign troops.
Last month, the Taliban militant group announced the start of its annual spring offensive against Afghan security forces and US-led foreign forces across the conflict-ridden country.
A massive Taliban attack killed 64 people and left 347 others wounded in Kabul on April 19.