Iraq
Eight killed in separate bomb attacks near Baghdad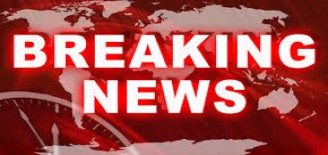 At least eight people have lost their lives and 35 others sustained serious injuries in the latest wave of terrorist attacks near the Iraqi capital, Baghdad.
According to Iraqi officials, the deadliest attack on Tuesday took place in the rural city of Mahmoudiyah, about 20 miles (30 kilometers) south of Baghdad, where a car bomb attack in a market claimed the lives of four people and injured 11 others.
Another two people were killed and nine others suffered wounds in a similar terrorist assault in the town of Madain, about 14 miles (20 kilometers) southeast of Baghdad.
Elsewhere in the town of Tarmiyah, 30 miles (50 kilometers) north of Baghdad, a third bomb explosion led to the death of two soldiers and injured five others.
Iraqi medical officials confirmed the casualties.
There was no immediate claim of responsibility for the bombings. However, Iraqi officials usually blame such attacks on the ISIL Takfiri terrorists.
On February 9, at least 25 people were killed and many others were injured in a wave of terrorist attacks in the Iraqi capital. Iraqi officials said the deadliest attack took place in the town of Kadhimiya, located in a northern neighborhood of Baghdad, leaving 18 people dead and about 35 others wounded.
Last week, nearly 40 people were killed and 86 wounded in a series of bomb blasts in Baghdad, as violence rages on in the Arab country.
The ISIL terror group now controls swathes of land in Iraq and neighboring Syria.