Iraq
Elite Iraqi forces storm ISIL bases in Salahuddin Province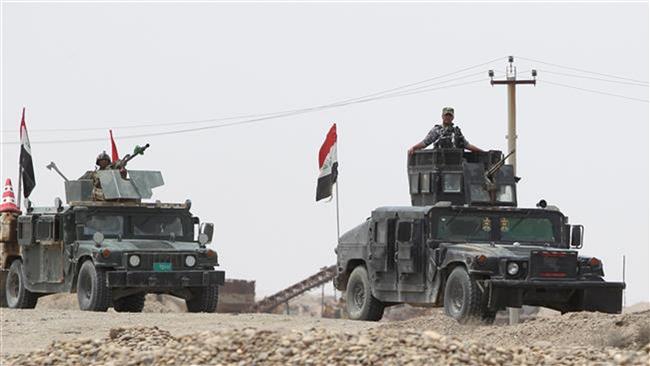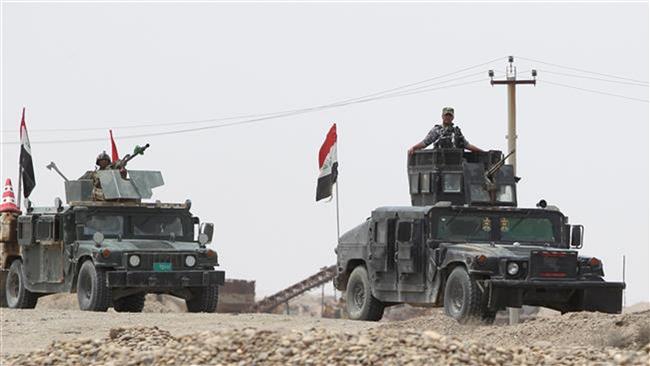 Elite Iraqi forces have stormed the bases of the Takfiri ISIL group in Iraq's restive northern province of Salahuddin, inflicting heavy losses on the terrorist group.
According to a statement by Iraq's Federal Police Command on Tuesday, at least six members of the terrorist group were killed in the attack on the bases located east of the city of Tikrit in the province.
As many as 40 fighters from the federal elite forces carried out the attack on "four barracks" belonging to the Takfiri ISIL group in Ajil oil field, the head of the Iraqi Federal Police, Raed Shakir Jawdat, said in the statement.
He said that the Iraqi forces managed to take control of the barracks and seize equipment from the ISIL militants.
Meanwhile, the United Nations Assistance Mission in Iraq (UNAMI) said on Monday that at least 1,031 Iraqi people were killed and 1.684 others sustained injuries in the violence in Iraq last month.
The figures released by the UNAMI showed that as many as 665 civilians and 366 members of the Iraqi security forces were among those killed.
"Current developments in and around the city of Ramadi and in [western] Anbar Governorate once again showed grave consequences of ISIL's actions," the head of the UNAMI, Ján Kubiš, said.
Last week, the Iraqi army, backed by the Popular Mobilization Forces, launched a major offensive southwest of Samarra in an effort to retake Anbar's provincial capital, Ramadi, from ISIL militants.
Anbar Province is the major stronghold of the ISIL militants in Iraq. The ISIL terrorists also control swathes of land in the northern parts of Iraq as well as in eastern Syria.