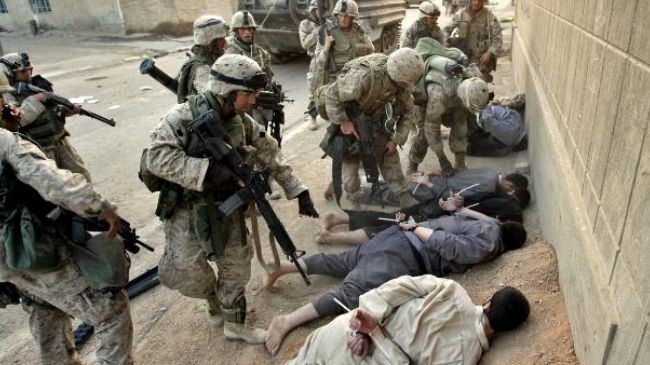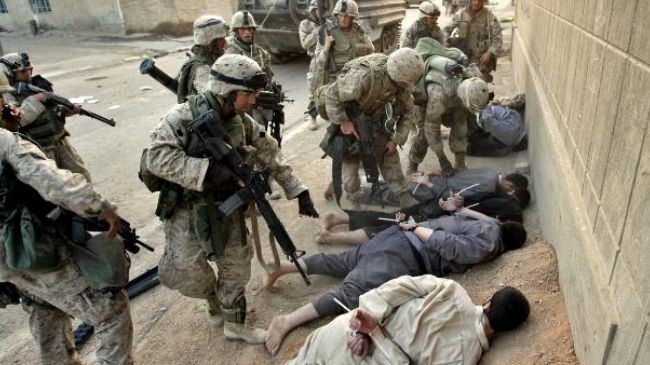 The next Iraqi government must put an end to all forms of US influence in Iraq, which is a major challenge for the country, a political analyst tells Press TV.
"I think if any government, whether it is [Prime Minister Nouri] al-Maliki or anybody else, I think their first task should be to have the United States stop interfering in Iraq, because it is the US presence which is also allowing Saudi Arabia to interfere in Iraq," said Sami Ramadani in a Friday interview.
The analyst argued that the US presence in Iraq is not merely in the form of military occupation, adding that Washington enjoys an extensive influence in the country, ranging from its enormous links with different political faction to financing various terrorist groups.
"It is the United States of America which is one of the biggest problems in Iraq," he said.
Ramadani also commented on Washington's colossal diplomatic apparatus in Iraq with nearly 3,000 full-time employees working at US Embassy in Baghdad.
"What on earth are these full-time officials doing? Half of them are from the CIA, others from the State Department and so forth," he added.
On April 30, Iraq held parliamentary elections, its first nationwide polls since the US troops withdrew in 2011.
Election Spokesman Safaa al-Moussawi said the turnout from the elections was about 60 percent, with the Kurdish province of Erbil having the highest turnout with 90 percent.
The parliamentary vote was held despite threats by al-Qaeda-linked militants who had warned that they would spoil the election process. Several fatal attacks did occur as voters went to polling stations.