General
Enemies of Syria nonstop fueling unrest in Iraq- At least 23 killed in Baghdad market blasts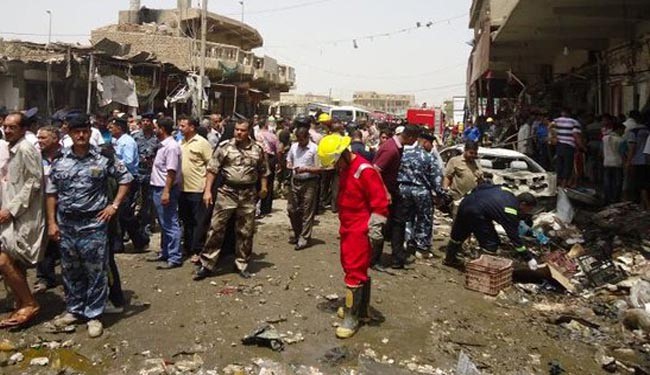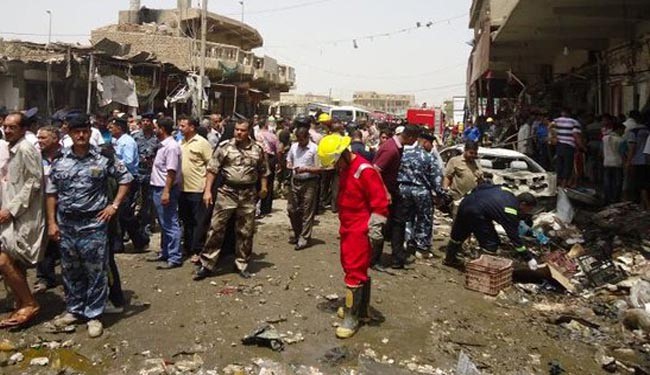 Bombs left inside busy markets in Baghdad killed at least 23 people on Thursday and wounded dozens of others, police said.
The deadliest attack took place in Saba'a al-Bour on the capital's northern outskirts, where three bombs killed at least 15 people.
In the Doura district of southern Baghdad, a bomb exploded in another market, killing at least eight people, police said.
On September 24, over two dozen people were killed as a large group of militants attempted to take control of security positions in the towns of Rawa and Aana in the western province of Anbar.
According to the United Nations, nearly 1,060 Iraqis, including at least 920 civilians, were killed and more than 2,320 others were wounded in terrorist attacks throughout the country in July – the deadliest month since 2008.
Some 800 Iraqis also lost their lives in deadly attacks in August.
The UN High Commissioner for Refugees has expressed concern about the growing violence in Iraq, warning that the new spate of attacks would result in further internal displacement of civilians.
Nearly 6,000 people have been killed in violence so far this year, according to monitoring group Iraq Body Count, reversing a declining trend in violence after a peak in 2006-07.