Iraq
Enemies of Syria on duty in Iraq- 23 more Iraqis die in bomb attacks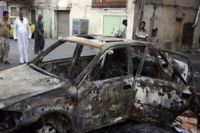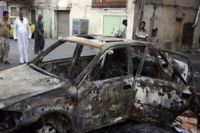 Three separate bomb attacks have killed at least 23 people and injured dozens more in the Iraqi capital Baghdad.
According to AFP quoting Iraqi security sources, on Monday evening, at least 15 people were killed and 35 others injured in a bomb attack targeting mourners at a funeral in northern Baghdad.
Hours later, two more bombs — one near a park and another in a café — exploded in northern neighborhoods of the capital, leaving eight people dead and several others injured.
On Sunday, a bomber detonated his explosive belt inside a tent where a funeral was being held in Baghdad's southern neighborhood of Dora, leaving 16 people dead and dozens more injured.
A day earlier, 73 people were killed in two bomb attacks targeting mourners in the neighborhood of Sadr City in Baghdad.
The incidents are the latest in a string of attacks across Iraq that have left more than 5,000 people dead since the beginning of 2013.
According to the United Nations, a total of 1,057 Iraqis, including 928 civilians, were killed and another 2,326 were wounded in terrorist attacks throughout the country in July — the deadliest month since 2008.