Iraq
Enemies of Syria on duty in Iraq and killed 56 civilians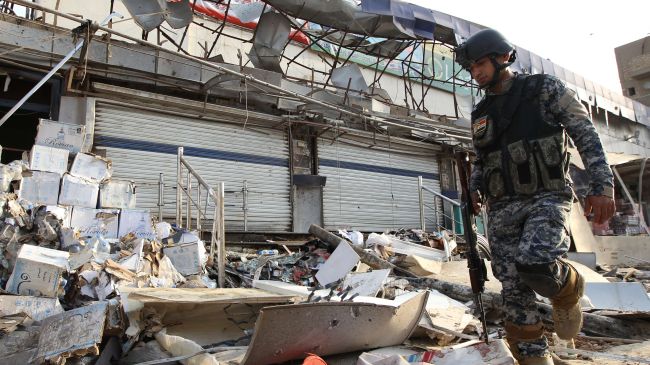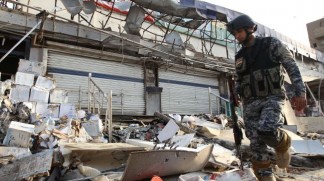 A wave of attacks in Iraq, mostly targeting Shia Muslims, has killed 56 people and injured dozens more, according to Iraqi security and hospital sources.
All of the deadly incidents occurred on Tuesday.
In the Shaab neighborhood of northern Baghdad, two car bombs killed nine people, including a policeman, and injured 24 people.
In the Shula neighborhood of northern Baghdad, a bomb exploded in a busy market and then a second bomb blew up when rescuers arrived at the scene. Twelve people were killed, including two policemen, and twenty-seven people were injured in the twin bombing.
In a market in Kamaliya, an eastern suburb of Baghdad, a car bomb killed five civilians and injured sixteen people.
In a commercial area in the Dora neighborhood of southern Baghdad, a car bomb killed four people and injured fifteen.
Elsewhere in the capital, two civilians were killed and 12 injured in a car bombing in the Amiriyah neighborhood, and three people were killed and 13 injured in another car bomb attack in the Hurriyah neighborhood.
In Abu Ghraib, a western suburb of Baghdad, a government-allied militiaman was killed and two other militiamen were wounded when a bomb attached to their car exploded.
Another car bomb killed three civilians and injured six people in Abu Ghraib.
In other incidents in Baghdad, a barber was gunned down by men driving in a speeding car, and a physician was killed when a bomb attached to his car exploded.
Outside the city of Baqouba, about 60 kilometers (35 miles) northeast of Baghdad, a bomber killed himself and four other people at a funeral. Seventeen people were injured in the attack.
In Baaj, a town near the Syrian border, clashes broke out between Iraqi security forces and militants which left four policemen and seven militants dead.
The incidents are the latest in a string of attacks across Iraq that have left more than 2,000 people dead since the beginning of April.