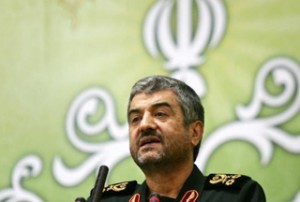 The Islamic Revolution Guards Corps (IRGC) and Basij are ready to confront those threats that endanger the principles of the Islamic Republic, says the IRGC Commander.
"Today, nobody dares to directly confront the Islamic Republic (of Iran), instead, they (the enemies) are after soft methods to change the nature of the Islamic Republic. The IRGC and Basij are inherently tasked to confront such threats," Major General Mohammad-Ali Jafari said on Wednesday, IRNA reported.
He noted that the structural changes in the IRGC are aimed at preparing the force to defend the Islamic Revolution and its achievements.
Jafari said the recent unrest in the country helped the IRGC get more prepared to confront various threats.