Europe
Human Rights
Middle East
Palestine
Enemy of humanity zionist regime razes EU-funded Palestinian school in occupied West Bank
The Israeli military has demolished a European Union-funded Palestinian primary school in the central part of the occupied West Bank as the Tel Aviv regime presses ahead with its land theft policies and settlement expansion on the occupied territories.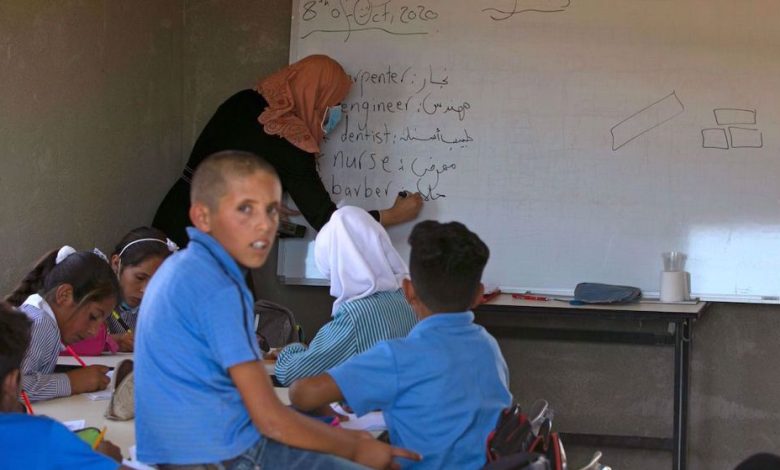 The Palestinian Information Center reported Thursday that the bulldozers escorted by Israeli forces tore down the school, east of the West Bank city of Ramallah.  
The school serves 50 students, from the Bedouin Ras al-Teen community, who otherwise would have to walk around five kilometers to access the school in nearby Al-Mughayyer village.
The Norwegian Refugee Council (NRC) announced on Wednesday that it was deeply concerned about the Israeli military's planned demolition.
"These are some of the most vulnerable children, whose life is already extremely hard, and Israel as the occupying power has a duty to ensure that they get their education and basic services," said NRC Regional Director Carsten Hansen.
"Instead, it uses its power to do the opposite, denying them their fundamental right to education and paving the way for illegal settlement expansion."
The European Union, several of its member states, and the United Kingdom had provided humanitarian funding for the construction of the school.
The school opened at the beginning of the academic year over a month ago, and the Israeli authorities notified the building of demolition under the pretext of building without a license. However, the Palestinian inhabitants were able to obtain a precautionary order to freeze the demolition for a period of 30 days.
The Israeli military had already confiscated construction materials and tools on four occasions between August 31 and September 10 under the pretext that the structure lacked an Israeli-issued building permit.
According to the Education Cluster, a forum that coordinates the humanitarian education response, Israel has partially or fully demolished three schools in the West Bank so far this year, and 52 other schools are under threat of demolition.
In 2019, the Education Cluster recorded 328 education-related incidents, involving access restrictions, attacks on students and staff, and destruction of education infrastructure.
Since the beginning of this year, the United Nations revealed that the Israeli authorities had demolished 555 facilities in the occupied West Bank, including East Jerusalem al-Quds.
The Israeli regime routinely demolishes Palestinian houses in the occupied West Bank, claiming that the structures have been built without permits, which are nearly impossible to obtain. They also sometimes order Palestinian owners to demolish their own houses or pay the costs of the demolition if they do not.
The United Nations (UN)'s Office for the Coordination of Humanitarian Affairs (OCHA) said in a recent report that there had been a sharp increase in the number of Palestinian houses being demolished by Israel in the occupied West Bank during the coronavirus pandemic.