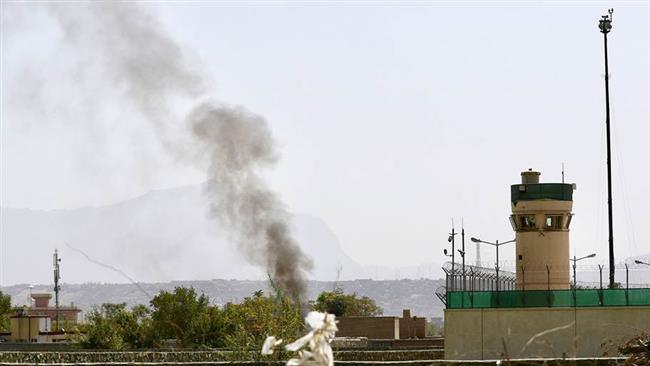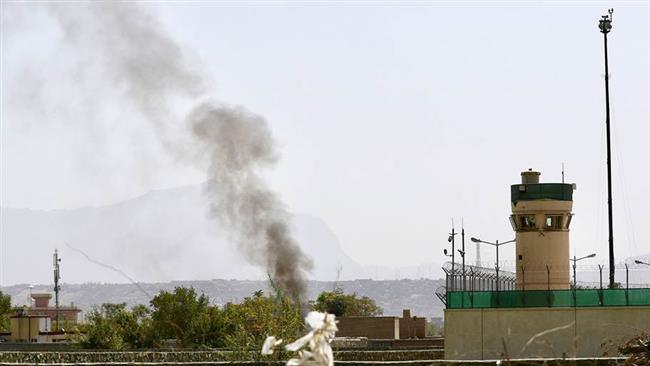 A missile "malfunction" during a US airstrike on the Afghan capital Kabul has resulted in several civilian casualties, NATO says.
The strike was reportedly launched in response to rocket attacks that had targeted Kabul's airport and surrounding areas several hours after US Defense Secretary Jim Mattis and NATO Secretary General Jens Stoltenberg arrived in the country on Wednesday.
"Tragically, one of the missiles malfunctioned, causing several casualties," said a statement released by NATO.
"Resolute Support deeply regrets the harm to non-combatants. An investigation into the attack and the malfunctioning ammunition has begun," it added.
The attack on the airport, which killed one person and wound 11 others, was claimed by both the Taliban and the Daesh terrorist groups.
Up to 20 rockets strike the airport in Kabul hours shortly after the arrival of US Defense Secretary James Mattis and NATO's General Secretary Jens Stoltenberg.
The visits by Mattis and Stoltenberg come as US President Donald Trump has allowed the deployment of another 4,000 US troops in Afghanistan.
Many parts of Afghanistan remain insecure years after the United States invaded the country in 2001. Even though some 13,000 NATO soldiers, mostly from the US, are still stationed in the country, locals and security personnel as well as checkpoints are attacked every once in a while.
The Taliban militants have warned that they will be stepping up attacks until the foreign forces fully withdraw from Afghanistan.