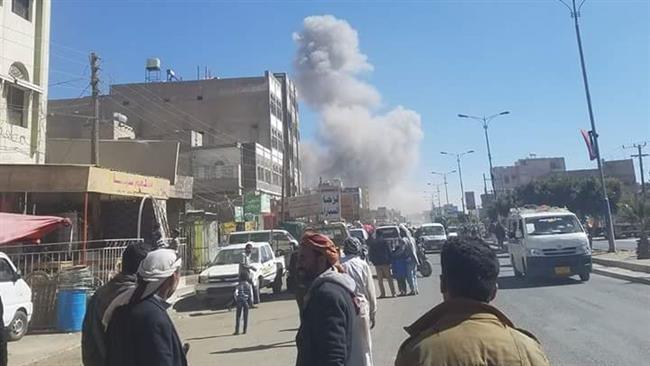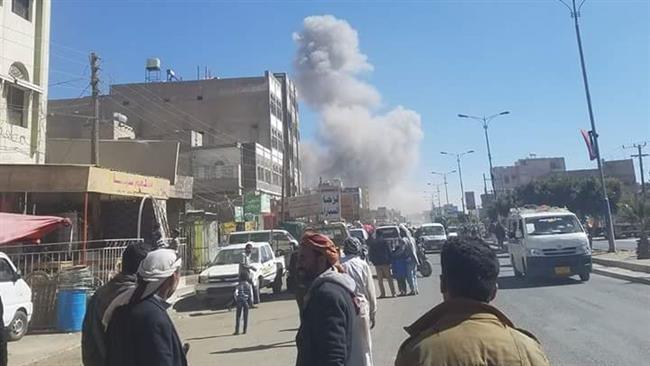 At least 15 people have been killed in new Saudi airstrikes hitting various areas across Yemen, including the capital Sana'a, the al-Masirah television network reports.
Saudi warplanes bombarded two farms in Zabid District in Hudaydah Province in the country's extreme west early Monday, the report said.
Eight people were killed in the attack, including two women, while two more women sustained injuries.
Separately, Saudi jets carried out a string of attacks against the capital, killing seven civilians and injuring five more.
The casualties included three children and two women, the television reported, adding two people also went missing during the strike.
It said one residence targeted during the raid was completely destroyed, and that rescue workers trying to retract bodies from under the debris had also come under attack.
Eye witnesses said the number of the casualties could rise.
In western Yemen, Saudi warplanes hit the customs' office in the city of Dhammar, which is the capital of a province of the same name, leading to at least 10 casualties.
In retaliation, Yemen's Popular Committees and their allied Army forces hit Saudi-backed militants around Sana'a, inflicting unspecified casualties on them.
The mercenaries have been aiding the kingdom's war on Yemen since March 2015, in which more than 14,000 have lost their lives.