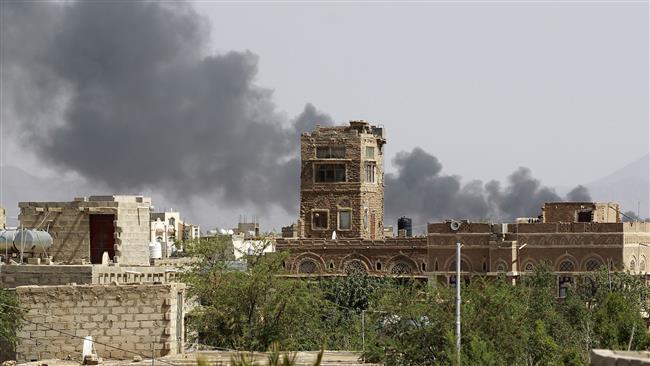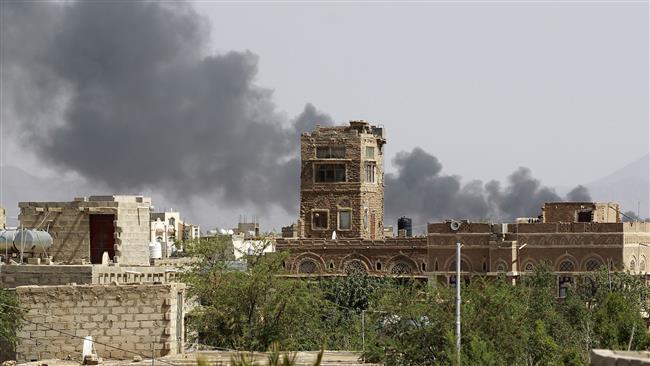 Saudi Arabia has been bombarding several areas in Yemen despite warnings about the deterioration of humanitarian situation in the impoverished Arab country.
According to local media outlets on Wednesday, Saudi warplanes bombarded the area of al-Sawad in the Yemeni capital, Sana'a. Reports said that a Yemeni military base in the area was also bombarded.
The Saudi warplanes also bombarded more than 100 times the northwestern Yemeni province of Sa'ada on Tuesday. Saudi military aircraft bombarded the residential areas of Razih district in the province, killing at least six people. A doctor was also killed and another civilian sustained injuries in an earlier attack targeting a clinic in the same province.
In addition, at least four people sustained injuries in the Saudi aggression against the eastern Yemeni province of Hajjah.
The Saudi fighter jets also bombed the Yemeni provinces of Ma'rib, Taiz, and al-Jawf.
The Saudi aggression against its neighboring Arab country comes as the United Nations warned on Tuesday of the increasing number of children killed in the Yemeni conflict, saying those who survive will form "a lost generation" as a result of the traumatic experiences of the crisis.
"Children are paying an unacceptable price, and the ever mounting death toll tragically underscores the need for urgent action to protect them and other civilians," said United Nations Special Representative for Children and Armed Conflict Leila Zerrougui.
In retaliation for the deadly Saudi aggression, Yemen's Ansarullah fighters and their allied army units  launched a number of attacks against Saudi military bases and forces. In one of the attacks, the Yemeni forces fired a Scud missile at a Saudi military base in the southwestern province of Jizan.
The Yemeni forces also fired a number of rockets at two Saudi military bases in the southwestern province of Najran, killing a number of Saudi forces and forcing some others to escape.
On March 26, Saudi Arabia began its military aggression against Yemen – without a UN mandate – in a bid to undermine the Houthi Ansarullah movement and restore power to the fugitive former president, Abd Rabbuh Mansur Hadi, a staunch ally of Riyadh.
Over 4,300 people have been killed in the Saudi aggression, the World Health Organization said on August 11. Local Yemeni sources, however, say the fatality figure is much higher.