Saudi Arabia
Yemen
Enemy of Islam Saudi regime airstrikes kill 32 civilians across Yemen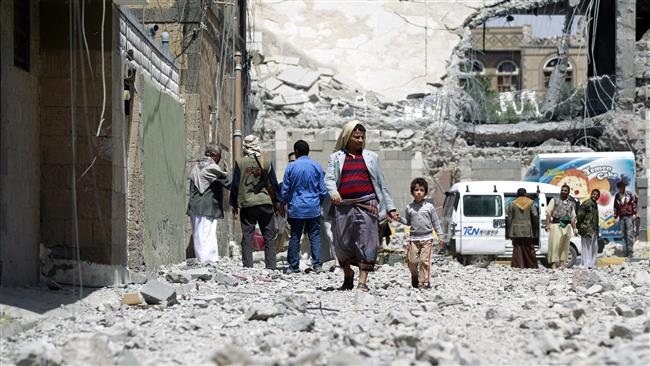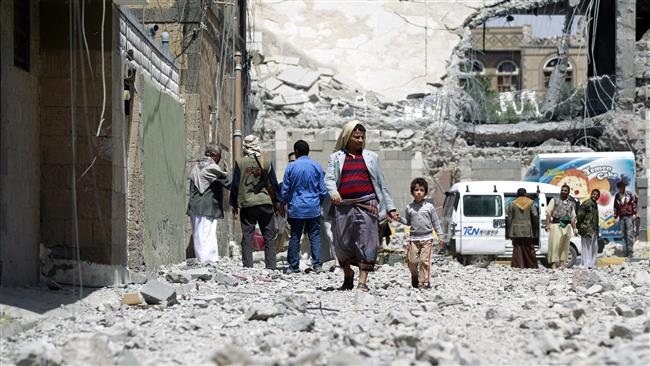 More than 30 civilians have reportedly been killed in Yemen when Saudi warplanes conducted a fresh round of airstrikes against the neighboring country.
According to reports, 20 civilians were killed when Saudi air raids targeted several areas in Yemen's southern port city of Aden.
Locals said the Saudi fighter jets hit a public bus on a highway in north of Aden, killing all its passengers. A civilian car and a farming pick-up also came under similar attacks near Aden, the sources said.
Earlier in the day, Saudi warplanes dropped bombs on several areas, including a school and a water reservoir, across the northern province of Sa'ada, killing at least 10 civilians, including seven women, Arabic-language al-Masirah satellite television network reported.
Meanwhile, two people lost their lives in another Saudi air raid on the northern province of al-Jawf.
Yemen's retaliation
In another development on Thursday, Yemeni army and popular committees launched retaliatory attacks on army bases inside the Saudi territory and killed at least 2 Saudi soldiers.
The popular committees, including Ansarullah fighters, also fired artillery shells at military bases in Saudi Arabia's south-western province of Dhahran al-Janub. Two Saudi soldiers have reportedly been killed in the artillery attacks.
Yemenis also targeted ta Saudi military site in Jabal al-Dood of the Jizan region in southwestern Saudi Arabia, destroying a number of vehicles.
The Saudi military campaign has so far left nearly 4,300 people dead. Meanwhile, the UN says nearly 2,000 people have been killed and 7,330 injured due to the conflict in Yemen since March 19.