Palestine
Enemy of Islam the Occupation prevents a Palestinian from traveling to Mecca for pilgrimage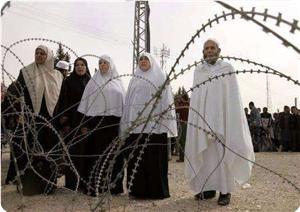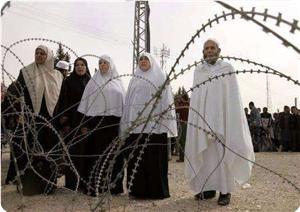 Israeli occupation authorities prevented Imam of a mosque in the town of Beit Ummar in the city of Al-Khalil south of the occupied West Bank, from traveling to Makkah for pilgrimage.
Local sources said that the Israeli authorities refused to allow Sheikh Mohammed Ahmed Adi, 55, to cross the Karama Bridge on his way to Jordan and then to Saudi Arabia to perform Hajj with his mother, and summoned him to the Etzion interrogation center on Monday.
Adi is a liberated prisoner who had served eight years in Israeli jails. He arrived at the Karama crossing on Saturday, accompanied by his mother in an attempt to head to Jordan and then to Saudi Arabia, but Israeli occupation forces prevented him from crossing the bridge and ordered him to go back for security reasons.
The occupation has prevented a number of families of prisoners and martyrs from traveling to perform the Hajj and had ordered thirteen Palestinian citizens to return back to their houses during the past few days.