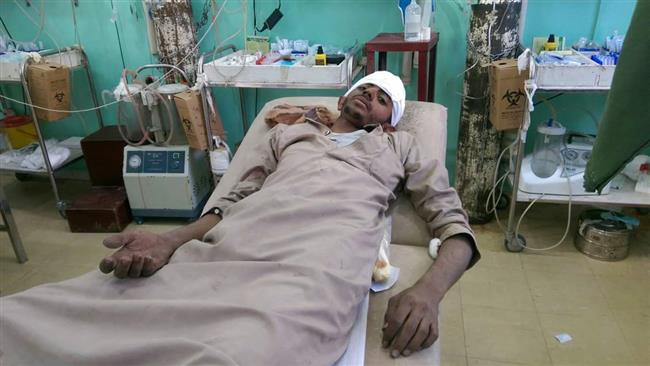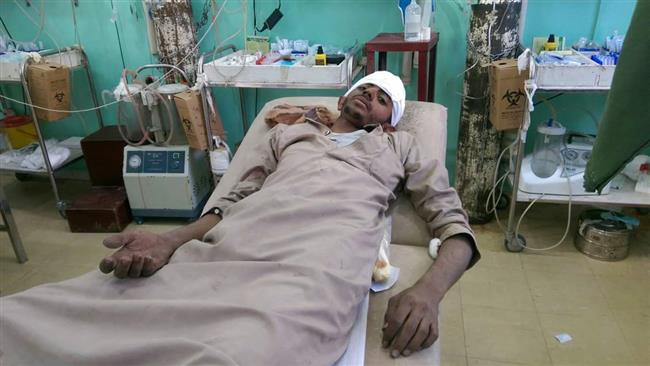 As many as 29 civilians have been killed and several others injured as Saudi warplanes dropped bombs on Yemen's extreme northwest.
One of the strikes hit a marketplace in Sahaar District of the province of Sa'adah in the early hours of Wednesday, killing 27 people and injuring nine others, the al-Masirah television network reported.
The death toll is expected to rise as a search operation is still underway at the site of the attack.
A vehicle was also targeted by Saudi fighter jets in the province's al-Dhaher District, killing two more civilians.
Over the weekend, 10 Yemeni civilians lost their lives in Sa'adah and the province of Ta'izz during similar air raids.
Saudi Arabia and a coalition of its allies have been incessantly pounding Yemen since March 2015 in an attempt to crush the popular Houthi Ansarullah movement and reinstate former president Abd Rabbuh Mansur Hadi, who is a staunch ally of the Riyadh regime.
More than 12,000 people have been killed since the onset of the campaign.
Last month, the United Nations blacklisted the coalition for infanticide during its war on Yemen.
The annual blacklist, released by UN Secretary General Antonio Guterres on October 5, said the actions of the Riyadh-led alliance in Yemen "objectively led to that party being listed for the killing and maiming of children."