Iran
Enemy plots not to weaken Iran's resolve: IRGC cmdr.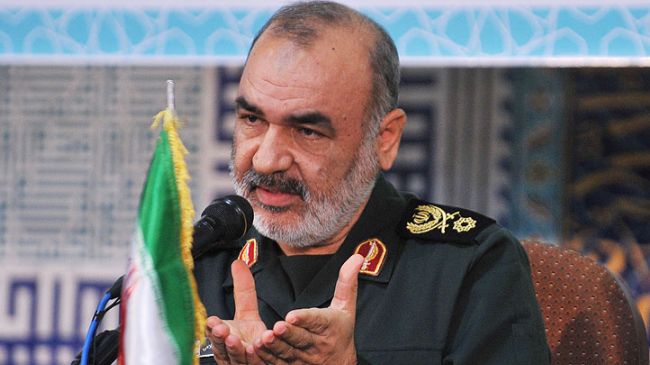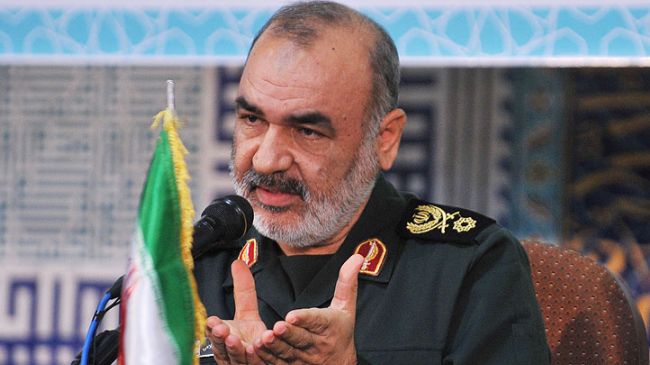 Deputy commander of the Islamic Revolution Guards Corps (IRGC) says the Iranian nation has successfully foiled the relentless enemy attempts to bring the Islamic Republic to its knees.
"Enemy plots including war threats, cultural invasion, psychological warfare and economic sanctions have all failed to weaken the resistance of the Iranian nation," Brigadier General Hossein Salami said on Tuesday.
Attending a military exercise involving some 10,000 Basij (volunteer) forces in the western province of Kermanshah, Salami said on Tuesday that the long-standing economic restrictions imposed on Iran by the West have not been able to hinder Iran's scientific and technological progress.
Iran is interacting with the world and the spirit in the Iranian nation has earned it self-sufficiency, he added, expressing hope that agricultural capacities, natural resources and economic growth will help the country render useless the US-engineered sanctions.
"Though not facing war or sanctions, Europe is suffering from a crisis-hit economy," he stated, noting that some 50 million Americans are now living in poverty.
The IRGC commander further referred to the infiltration of a Hezbollah drone deep into Israel's airspace and the Syrian resistance against foreign-backed insurgents as further proofs of the West's failure to defeat Muslims' resistance against Israel and its sympathizers.
On October 12, Lebanese television Al Manar broadcast a footage simulating how Hezbollah sent a drone deep into the Israeli airspace, evading radar systems.
The UAV is believed to have transmitted pictures of preparations for Israel's biggest joint military exercises with the US army, as well as ballistic missile sites, main airfields and, possibly, its nuclear plant in Dimona.