Iran
Enrichment on home soil Iran's red line: Official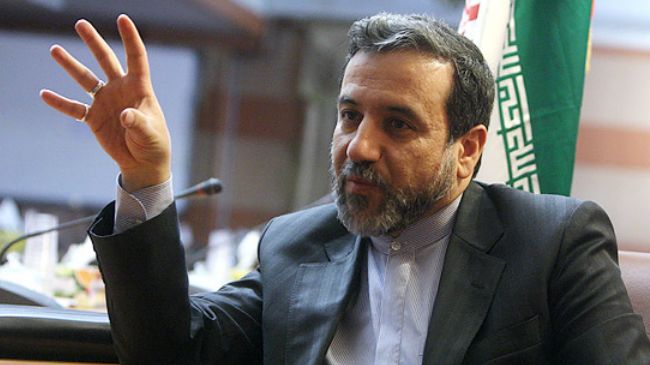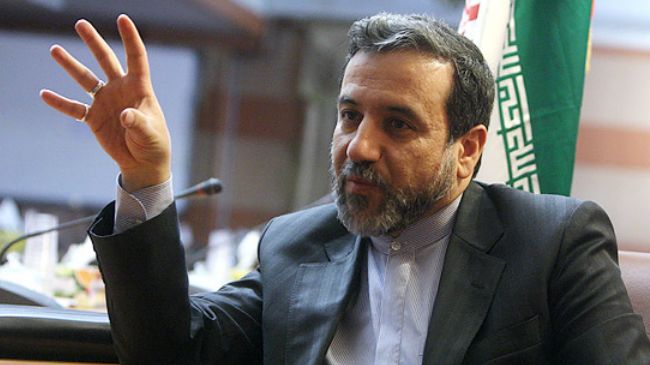 A senior Iranian nuclear negotiator has reiterated that the enrichment of uranium inside the country is Tehran's "red line" and will never be halted.
"Enrichment activities are currently underway in Iran and this trend will continue. There is no suspension [of enrichment] and it will be a part of the solution in the final step," Iran's Deputy Foreign Minister for Legal and International Affairs Abbas Araqchi said on Saturday.
He emphasized that even the removal of all sanctions against Iran over its nuclear energy program would not lead to a cessation of uranium enrichment.
"Iran will certainly proceed with its enrichment program," said the member of Iran's negotiating team.
Araqchi added that Iran would decide on how to continue its nuclear energy program based on its own requirements.
In an interview with the Financial Times in Tehran, Iran's President Hassan Rouhani said that Tehran will never dismantle its nuclear facilities.
On November 24, Iran and the five permanent members of the United Nations Security Council – Russia, China, France, Britain and the US – plus Germany sealed an interim deal in the Swiss city of Geneva to lay the groundwork for the full resolution of the West's decade-old dispute with Iran over its nuclear energy program.
Iran's Foreign Minister Mohammad Javad Zarif said on November 24 that the country's right to uranium enrichment is enshrined in the nuclear agreement with the Sextet of world powers.
He added that all member states of the nuclear Non-Proliferation Treaty (NPT) have the right to use peaceful nuclear energy and "in the present agreement, it has been emphasized at two different points that there will be no solution without [the existence of] a nuclear enrichment program inside Iran."
According to the Iranian Foreign Ministry, the deal allows Iran to continue its activities at Arak, Fordow, and Natanz facilities. The agreement also stipulates that no additional sanctions will be imposed on Tehran over its nuclear energy program.