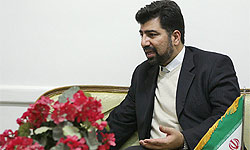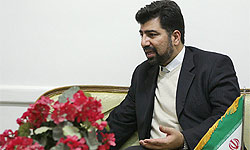 Tehran's Ambassador to Beirut Qazanfar Roknabadi expressed the confidence that Syria will be able to resist pressures and restore peace and security in the country due to the strong popular support for Damascus.
"A majority of the Syrian people are on the side of the ruling system and no doubt Syria will come out of this crisis victoriously and another heavy defeat will be added to the Zionist regime's failures in its confrontation against the resistance front," Roknabadi said in a meeting with member of Lebanon's National Information Council Qaleb Qandil.
"The developments in the region in the recent years have proved that Zionists have destroyed everything wherever they have been but at the end of the day Zionists have always faced defeat and had to retreat," the envoy underscored.
Qandil, for his part, said Syria has been able to withstand pressures by maintaining internal solidarity, and praised Iran's key role in helping Syria resist the foreign pressures.
In similar remarks earlier this month, Iranian Defense Minister Brigadier General Ahmad Vahidi took the US and the Zionist regime of Israel responsible for insecurity in Syria, but at the same time stated that the Syrian army is capable of restoring security in the country.
Speaking in a phone conversation with newly-appointed Syrian Defense Minister General Fahd al-Jassem al-Freij, Vahidi said Damascus is facing a US-Zionist plot against the anti-Israeli resistance front, but Iran is confident that Syria's powerful army can disappoint Washington, its regional allies and Israel.