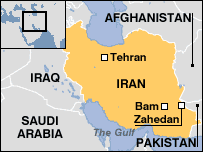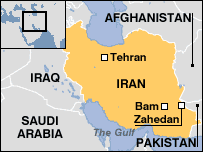 Pakistani Ambassador to Tehran Mohammad Bakhsh Abbasi here on Monday voiced anger at the Jundullah group for its terrorist operations in Iran, and underlined that the group and its ringleader are enemies of the Pakistani nation as well.
Speaking to the reporters on the sidelines of a special ceremony to sign a cooperation agreement between Iran and Pakistan's border police, the ambassador said, "The Jundullah and Abdulmalik Rigi are the enemies of the Pakistani people."
Abdulmalik Rigi, a well-known gang leader whose group has already staged several terrorist operations in southeastern Iran, has long been chased by the Iranian troops. In one of the worst cases, his group killed 22 citizens and abducted 7 more in Tasouki region.
Abbasi noted that Islamabad is ready for providing any kind of cooperation with the Iranian government and nation, adding, "We will try to arrest and transfer Jundullah (members) and Abdulmalik Rigi to Iran as we did in relation to Rigi's brother (Abdulhamid)."
Abdulhamid Rigi, the brother of the ringleader of Jundullah terrorist group, has conducted a number of bombing operations and other violent attacks in Iran resulting in many casualties.
Reminding that many terrorist gangs are active inside Pakistan, Abbasi further underlined that his government would never provide support for the terrorist groups active against Iranian people.
However, he acknowledged that Pakistan does not have enough police and security forces to chase Jundullah members, and pledged that Islamabad would spare no effort to prevent their operation inside Pakistan.