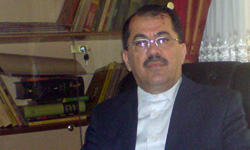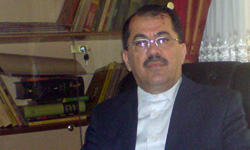 Representative of the Kurdistan Patriotic Union in Tehran Nazem Dabbaq praised the Iranian government for its efforts and key role in strengthening friendship and rapprochement among different Iraqi groups.
"Iranian officials strive to bring the (Iraqi) groups closer to each other so that stronger and wider security will be established in Iraq and a stronger and more comprehensive unity will be formed among the political groups," Dabbaq told FNA on Tuesday.
Praising Iran's efforts to maintain unity among different Iraqi groups in both the Kurdistan region and the entire Iraq, he said, "The Islamic Republic is striving to play a positive role in this regard."
In relevant remarks on Monday, Iranian Foreign Minister Ali Akbar Salehi lauded the close relations between Tehran and Baghdad, and stressed that the Iranian nation and government have always been a reliable neighbor and friend for the Iraqi nation and government.
Speaking at a meeting with Iraqi Minister of Tourism and Antiquities Liwa Sumaysim in Tehran, Salehi pointed to cultural and religious commonalities between the two nations and underlined that the Iranian government and nation always backed the Iraqi nation and believe that stability, security and development in the region are in the interests of all regional nations.
He called for removal of obstacles and further contacts between the two governments.
The two sides also explored avenues for the further expansion of bilateral relations.
The Iraqi minister, for his part, described his negotiations with Iranian officials as "very fruitful" and expressed the hope to witness expansion of mutual cooperation mainly in tourism sector.
Iran and Iraq have enjoyed growing ties ever since the overthrow of the former Iraqi dictator, Saddam Hussein, in 2003.
Both sides are working on a series of plans to take wide strides in expanding their ties.