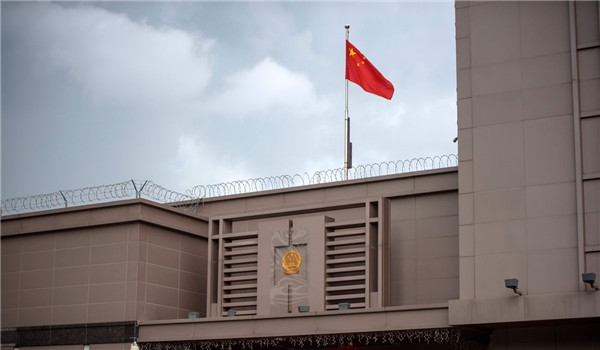 Iranian envoy to Beijing Mohammad Keshavarzzadeh said that the US policy's ugly image has been revealed by closure of Chinese Consulate General in Houston.
The United States once again proved its hegemonic nature to the world as it has violated the international law to close down the Chinese Consulate General in Houston, he wrote on his Twitter account on Thursday.
A country that pretends to be the global savior has indeed been causing chaos in the world, Keshavarzzadeh added.
He censured the US for unilaterally withdrawing from the Joint Comprehensive Plan of Action (JCPOA) and imposing a policy of maximum pressure on Iran, invading Iraq based on false allegations, waging a destructive war on Afghanistan and trade war and all-out pressure on China.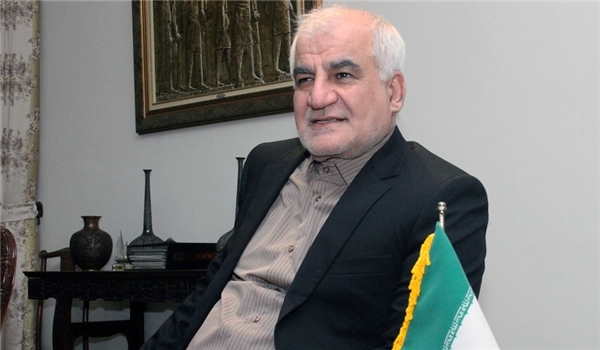 The US' view of international law not only threatens global peace and stability, but this behavior will be to the detriment of the US itself, the envoy continued.
The Islamic Republic of Iran condemns the US's decision to close the Chinese consulate general in Houston and believes that Beijing will definitely give an appropriate response, Keshavarzzadeh maintained.
Beijing on Wednesday strongly condemned the US request to close the Chinese Consulate General in Houston, saying the move was a political provocation unilaterally initiated against China by the US side.
The Chinese Foreign Ministry has announced that Washington asked it to close down its consulate in Houston, Texas. Beijing condemned the move, promising retaliation if the decision is not reversed.
The abrupt demand to shut down the consulate is an "unprecedented escalation" of hostilities, Chinese Foreign Ministry Spokesperson Wang Wenbin told reporters, warning that Beijing will retaliate if the US does not reverse its decision.
The spokesperson slammed the order to close the consulate as a "political provocation" and "a serious violation of international law".
"China urges the US to immediately revoke this wrong decision. Otherwise, China will make proper and necessary response," he stressed.
US State Department Spokesperson Morgan Ortagus stated the move against the consulate was made to ensure the protection of American intellectual property and persona data of US citizens.
US-China relations have been deteriorating rapidly in recent weeks. Earlier this month, President Donald Trump signed a bill authorizing sanctions on China over its policies in Hong Kong. The US Treasury also sanctioned several high-ranking Chinese officials over Beijing's treatment of Uyghurs.
Beijing responded in kind by sanctioning several prominent American politicians, including Senators Marco Rubio and Ted Cruz. China has stated that the sanctions are illegal and constitute meddling in its domestic affairs.