Turkey
Middle East
Erdogan draws online mockery for assigning outsize status to Turkey
Plenty of Persian-speaking Twitter users have mocked Turkish President Recep Tayyip Erdogan over his recent remarks that anyone seeking to move "even a tiny stone" across the region must first come to Turkey for permission.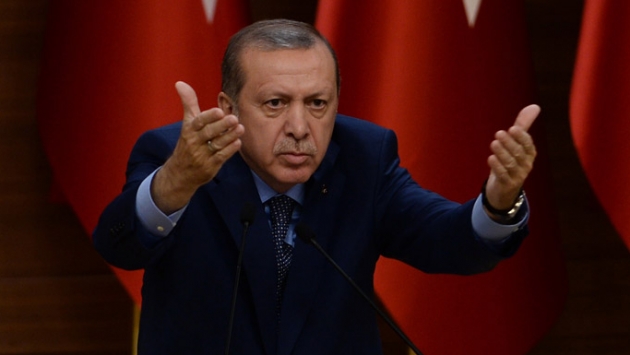 "Anyone who wants to move even a tiny stone in our region will first have to look at Turkey, seek its consent and evaluate its approach to peace and stability," Erdogan said on Sunday.
He made the remarks while addressing a ceremony held in the northwestern Turkish province of Tekirdag, during which the Bayraktar Akıncı, an unmanned combat aerial vehicle (UCAV), entered the inventory of the Turkish military.
He also claimed that many countries are "waiting in line" to purchase Turkey's UCAVs.
"A friend of mine who had kidney stones just called me, wondering whether the removal of kidney stones was also subject to seeking Erdogan's permission," one user identified as Reza Nikjoo said derisively.
Others mockingly inquired what they should do if their kidney or bladder stones moved on their own.
"Unfortunately, today a group in the region moved stones without Erdogan's permission!" wrote another user, Hamidreza Pirhadi, in a tweet, along with an image showing an 18-wheeler carrying ore rocks.
A user joked that several mineworkers had been laid off due to Erdogan's new requirement.
"Workers of the Taft mine have been laid off owing to a lack of permission from Erdogan to move stones," M. Saberi said.
Arabic-speaking users also reacted to the remarks.
Muhammad al-Ghunaim posted a picture of slaves moving stones in ancient Egypt, and said it was part of the process of "moving a stone from its place in one of the countries in the region, after obtaining Erdogan's approval."
Another user identified as Abbass Elmohandes posted a mocking tweet, alluding to Turkey's interventions in Libya and the Mediterranean Sea.