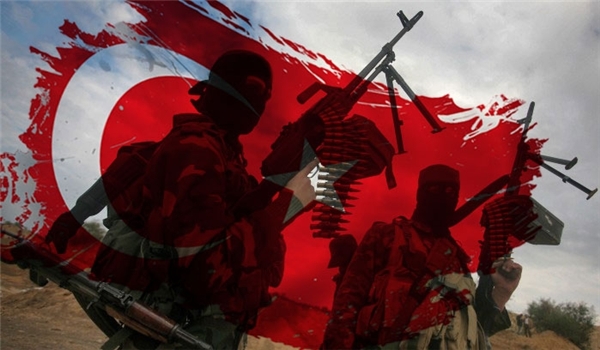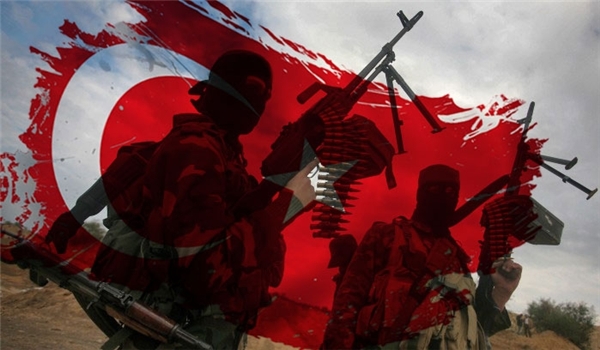 Al-Sultan Murad Brigade, a Turkmen militia group, replaced the Al-Nusra Front terrorist group in Aleppo at the order of the Turkish government in order to pave the way for creating a buffer zone in Northern Syria.
The Al-Sultan Murad Brigade militants crossed the Turkish border into Syria on Monday and occupied areas that were previously under the control of Al-Nusra Front.
Witnesses said the Al-Sultan Murad Brigade was equipped with DshK-equipped four-wheel drive vehicles, trucks packed with weapons and ammunition.
The Al Nusra Front militants withdrew from the areas under their control in the Aleppo countryside.
Turkish President Recep Tayyip Erdogan wants the areas in Aleppo to block a Kurdish autonomous area in north Syria but also as a supply route for his forces who are planning to seize the Aleppo city which is Erdogan's real strategic target, Arab regional media said.
Al-Sultan Murad Brigade, led by Ahmet Osman, is a terrorist group that was established in Aleppo in March 2013.
Syria has been grappling with a deadly crisis since March 2011. The violence fuelled by Takfiri groups has so far claimed the lives of over 230,000 people, according to reports. New figures show that over 76,000 people, including thousands of children, lost their lives in Syria last year.