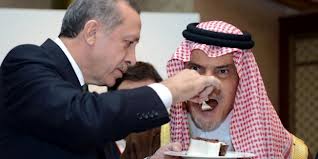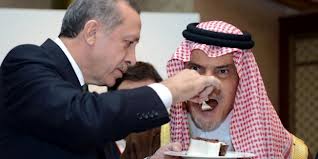 Turkey's decision to allow the provision of reinforcements for the Kurds battling the ISIL terrorists in Kobani is just a gesture, says an analyst.
James Jatras, a former US Senate foreign policy analyst from Washington, said in an interview with Press TV that there has been "substantial international criticism and pressure" on Turkish President Recep Tayyip Erdogan to "do something rather than nothing" with regard to the battle for Kobani.
Local Kurdish fighters have been engaged in a fierce battle with the ISIL Takfiri militants for the strategic Syrian town near the Turkish border over the past weeks.
Turkey has said that it will allow 200 Kurdish Peshmerga fighters from Iraq to cross its border into Kobani to assist in the battle against ISIL.
"I think this is essentially a gesture," Jatras said, adding, "This is the least he (Erdogan) could do to show that he is doing something without being more dramatically involved in Kobani."
The Peshmerga forces are due to be equipped with heavier weapons than those being used by local Kurdish fighters in Kobani.
Turkey had earlier announced its plan for the Kurdish forces from Iraq to cross into Syria for combat in Kobani.
The flashpoint town and its surroundings have been under attack since mid-September, with the ISIL militants capturing dozens of nearby Kurdish villages.
There are an estimated 2,000 Kurdish fighters operating in the battle for Kobani.
Commenting on Turkey's position on ISIL, Jatras said for Turkey ISIL is more of a friend than an enemy. He argued that that the government of Syrian President Bashar al-Assad is still the number one enemy on Ankara's list.