Turkey
Erdogan's government lockdown triggers panic in Turkey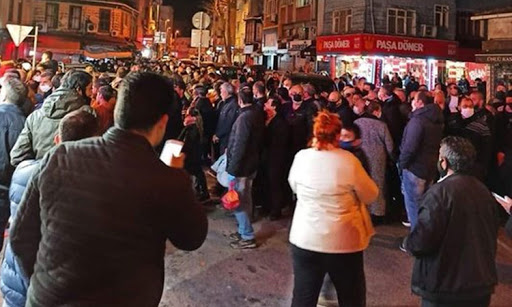 Istanbul, Ankara and other major Turkish cities locked down for two days to combat the spread of the coronavirus under an Interior Ministry order, as the country's death toll from the pandemic rose above 1,000 on Saturday.
The restrictions were imposed in 31 provinces across the country and scaled up existing curbs, under which people under the age of 20 and over 65 have been told to stay at home.
Confirmed cases of COVID-19 increased by 4,747 and 98 people died in the last 24 hours, bringing the total death toll to 1,006.
Long queues for supplies before curfew
Meanwhile, people rushed into the streets in parts of Turkey, forming long lines outside grocery stores minutes after the government announced a two-day curfew in 31 cities to help curb the spread of the coronavirus.
Just hours before the curfew came into effect, people were seen queuing outside stores in panic, many ignoring social distancing rules, the private DHA news agency reported.
Fighting erupted in at least one district in Istanbul, the Halk TV television station reported.
The government later announced that bakeries, pharmacies and other stores selling basic goods would remain open despite the curfew.
According to Johns Hopkins University, Turkey has registered 47,029 cases of the coronavirus with more than 1,000 deaths, as of Saturday morning.
(Source: Agencies)