Africa
Ethiopians protest Saudi violence in Washington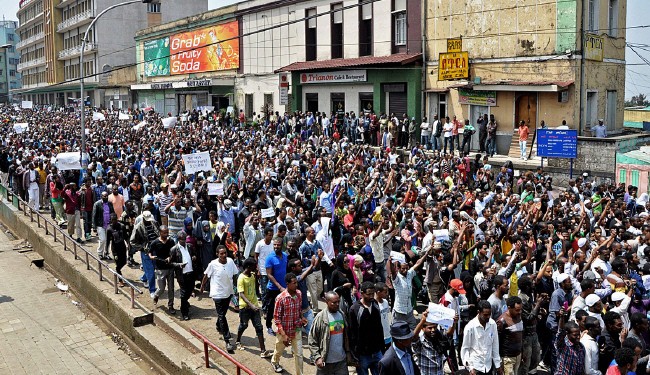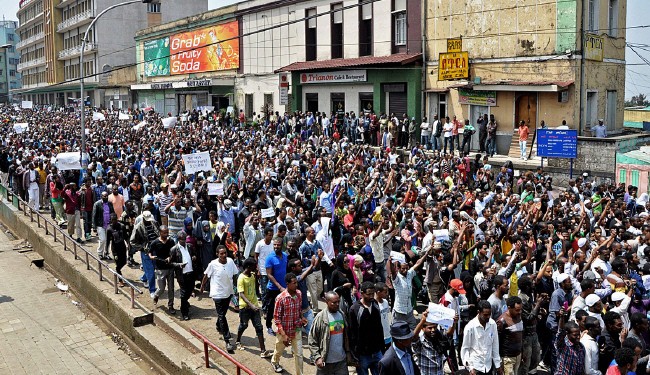 Angry Ethiopians have gathered outside the Saudi Embassy in Washington to condemn violence against undocumented immigrants in the kingdom.
On Sunday, the Ethiopian protesters also attempted to storm the embassy complex before police intervened.
They were specifically angry at the recent shooting of three Ethiopians in Saudi Arabia.
Similar demonstrations were also held outside Saudi embassies in Norway, Germany and Ethiopia earlier this week.
On November 12, the Saudi police killed three Ethiopian migrant workers in the impoverished neighborhood of Manfuhah in the capital, Riyadh, where thousands of African workers, mostly Ethiopians, were waiting for buses to take them to deportation centers.
The Ethiopian government condemned "the act of killing innocent civilians" in Saudi Arabia, calling for an investigation into the killings.
Saudi authorities launched a visa crackdown on undocumented foreign workers in November. Since that time, several foreign workers have been killed by the Saudi police and many others imprisoned.
Riyadh has announced plans to create jobs for Saudi nationals by reducing the number of foreign workers, totaling some nine million people.
Thousands of foreign workers have already surrendered to Saudi authorities.
Hundreds of thousands of workers have already left Saudi Arabia as a result of tough conditions considered for the immigrants.
Foreign workers cannot change jobs or leave Saudi Arabia without the permission of their sponsors, who are often Saudi companies or individuals providing workers to businesses for profit.
Most of the sponsors confiscate the passports of the workers for the duration of their contracts.
In late October, rights group Amnesty International censured Saudi authorities for not addressing the "dire human rights situation" in the kingdom.
The group also handed in a paper to the United Nations, which included information regarding a "new wave of repression against civil society, which has taken place over the last two years."